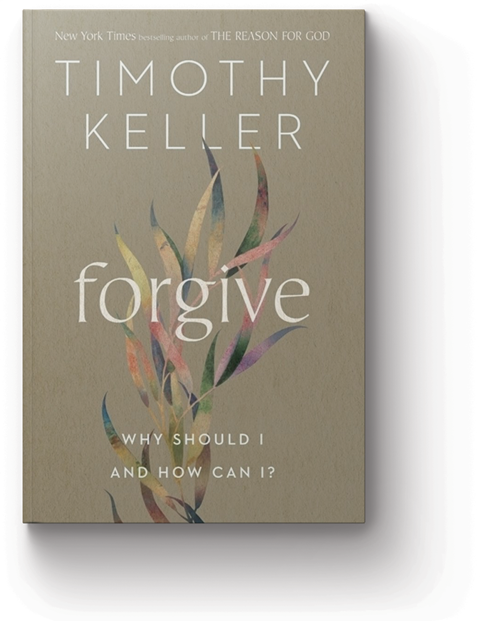 The latest book from prolific teacher and pastor Timothy Keller, Forgive is as good a book on the topic of forgiveness as you could hope to find.
Full of cultural references and solid biblical exposition, Keller deftly explains why the need to forgive is so essential in a society that seems, increasingly, to hang onto hurt feelings and desire vengeance. Without shying away from the thorny issues of Church abuse, seeking justice and dealing with the real-world consequences of others' bad behaviour, Keller nevertheless makes the case for forgiving as God commands. But he doesn't leave the reader there. He also provides a practical guide on how to do this.
This deeply intelligent yet readable book starts by exploring the history of forgiveness as a concept, alongside how it has seemingly fallen out of fashion – as well as the consequences of that for us as individuals and a society. Keller then unpacks a Christian understanding of forgiveness before moving on to why we need to receive God's forgiveness, how to do so and, finally, why and how we extend that to others.
The 33-page appendix gives the reader a wide array of practical tools to apply these often seemingly intimidating concepts, including a reference section of Bible passages that instruct us on forgiveness, and practical tools to make forgiving others easier and reconciliation possible.
Whether or not you would consider yourself to be in need of instruction in this area, this is a clever, culturally relevant read that sheds light on an important topic, one that increasingly polarises people both in and outside the Church. As angry voices abound on social media, and cancel culture continues to divide rather than heal, this book feels timely and significant.


Emma Fowle is assistant editor of Premier Christianity and editor of Voice of Hope, Premier's quarterly devotional magazine. Emma is a trustee for Christian festival Creation Fest and lives in Cornwall with her husband and two teenage daughters. She loves to read, swim in the sea, play netball and lift weights with her dad.
View full Profile