Sheila Jacobs found herself wrestling with anxiety in her early 30s when she contracted Ménière's disease, which causes severe vertigo.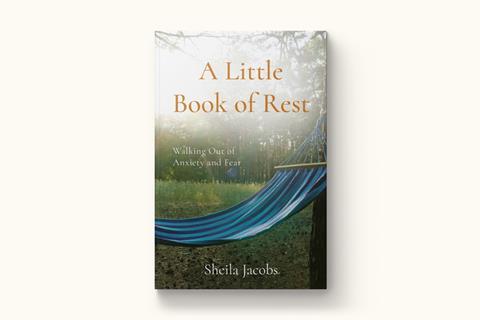 Even after her physical symptoms improved, she struggled with agoraphobia. Over the course of many years, Jacobs discovered freedom and healing as she learned more about forgiveness and trust. A Little Book of Rest contains five weeks of scripture-based devotions designed to help readers walk free of debilitating fear.

In the promotional video for the book, Jacobs says: "This isn't a book which analyses the nature of anxiety. It's a book that I hope will facilitate an encounter with the Prince of Peace, in whom there is no fear." It's a good summary.
There is a wealth of wisdom and some great ideas packed into this little book. Some readers may find the approach simplistic – which is always a danger with devotionals covering such deep issues.
There isn't much space to wrestle with the grey areas, but knowing that the truths contained in the book were hard-won in the author's own life is reassuring.


Claire Musters is a freelance journalist, writer, speaker and editor. clairemusters.com
View full Profile