Dr Mohammed Johnson was pastoring a successful church in Luton when he was arrested for fraudulently claiming £150,000 in gift aid. It was the start of a nightmare that would ultimately end with him being sentenced to four years in a maximum security prison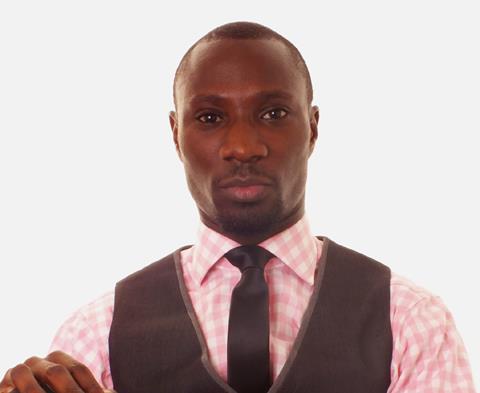 In the early hours of 2 November 2016, Dr Mohammed Johnson was woken by the sound of his door banging. Looking out of his bedroom window, the pastor saw his house was surrounded. "There were about five large 4x4 cars," says Johnson. Opening his front door, he found ten police officers wearing bulletproof vests. "It was very traumatising," he told Premier Christianity. "I live in a cul-de-sac, so everybody could see what was happening."
The founder of Agape Church, Luton was arrested and taken away while his family home was searched. It was a shocking moment for Johnson, especially as, up until that moment, his ministry had been thriving. "Things were going so well. I was in and out of different countries. I was doing missionary work. We were church planting," he remembers.
Fast forward two years from the night of his arrest, and the pastor was convicted of lying about charity donations in an attempt to fraudulently claim £155,840 in Gift Aid repayments. During the eightday trial he was also found guilty of transferring monies from church accounts into his own and possessing criminal property (large amounts of cash were found inside his house).
A DEVASTATING OUTCOME
Johnson entered a 'not guilty' plea to all charges (a decision he now regrets). He'd only been expecting a "slap on the wrist" but instead received the maximum jail term possible – four years in a high security prison.
"The whole experience was surreal," he says. "I went into depression instantaneously. My whole world crumbled."
Behind bars, and battling feelings of anger and bitterness, Johnson found himself in a dark place, both emotionally and spiritually. He struggled to pray or even sleep. Believing he was innocent, he remembers: "I just kept asking: why am I in this situation?"
Eventually, a phone call from one of Britain's most well-known Pentecostal pastors, Bishop John Francis of Ruach City Church, helped rouse Johnson from his self-pity. "He basically said: 'You know what? You are wrong.' He was compassionate, but he wasn't going to just pacify me. We need to own our mistakes and take responsibility: the fact of the matter is, I was wrong. I didn't mean to purposely commit a crime, but whatever way you look at it, I broke the law. I needed to own up to that."
Thanks to Bishop John's straight talking, Johnson was able to finally make peace with his circumstances and walk in repentance. "I started to realise I'm stuck here. I can't go anywhere and I've got to make the best of a bad situation." The 42-yearold also took encouragement from the scriptures: "1 Peter 2:9 says: 'But you are a chosen people, a royal priesthood, a holy nation, God's special possession, that you may declare the praises of him who called you out of darkness into his wonderful light.' That kept resonating: I've made a mistake, but I am still special. And I decided whoever I meet in this place, my duty will be to tell them that they're special too."
Having changed his attitude, and vowed to make a difference while on the inside, Johnson soon found many prisoners would come to him for help and advice. "I had people come to my cell for prayer. I ended up becoming an education mentor and I taught a lot of people to read. I was surprised and shocked to realise at least 60 per cent of people in prison don't know how to read."
If he had his time over again, Johnson says he would have pleaded guilty to two of the charges: "I broke the law and the practices I adopted at that stage of the ministry were not compliant with the Charity Commission." However, he maintains that, while funds were transferred from church bank accounts to his own personal one, it was "to pay for and manage church and ministry expenses" and was not for personal gain. His mistakes, he says, were therefore administrative, and not intentionally malicious. And on the charge of possessing criminal property, he insists he did nothing wrong, maintaining that the money found in his property at the time of his arrest was from gifts and speaking engagements. "That money was legitimate," he says.
Johnson explains that his church had originally been established with proper financial oversight, but as key people left, some of the checks and balances were overlooked. "I had a lot of changes in the ministry," he explains. Over time, more responsibility fell to him alone, and he became both a trustee and a pastor. The court's verdict implied Johnson's crimes were deliberate, but the pastor denies this. Nevertheless, as a result of his convictions, Johnson has been disqualified from serving as a charity trustee.
FINDING GRACE
Having served half his sentence, Johnson was released two years early, and has since begun to rebuild his life. "I have five children and they're my main priority at the moment."
He says that his time in prison has given him more compassion for those convicted of crime and a deeper understanding of God's forgiveness, as well as his own need to confess his sin.
WHATEVER WE DO, THERE'S ALWAYS CONSEQUENCES. BUT ALSO, GOD LOVES US REGARDLESS
"1 John 1:9 says: 'If we confess our sins, he is faithful and just and will forgive us our sins and purify us from all unrighteousness.' So whatever anybody does, whether they've made a mistake, failed or done something that they shouldn't have done, or committed the most heinous sin, God is faithful and just to forgive – he's always ready and willing, we just need to confess."
What has he learned from his prison experience? "I think I'm quicker to confess, rather than make excuses," he replies. "I've made a mistake and I hope anybody who has made a mistake realises – like I have done – [that] there is life after. You can make a mistake – you are a human being – but it's how you deal with it. By the grace of God, I made it through. Whatever we do in life, whatever our actions, there's always consequences. But also, God loves us regardless, you know. He wants us to be in that place where we can come boldly to his throne of grace and obtain that mercy."

Emma Fowle is assistant editor of Premier Christianity and editor of Voice of Hope, Premier's quarterly devotional magazine. Emma is a trustee for Christian festival Creation Fest and lives in Cornwall with her husband and two teenage daughters. She loves to read, swim in the sea, play netball and lift weights with her dad.
View full Profile