As the Week of Prayer for Christian Unity continues, three Christians from different denominations share what God has put on their heart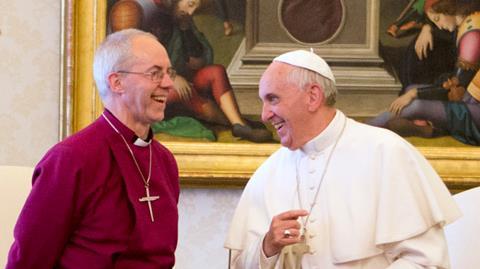 Pilgrim companions
Heavenly Father, today as we come before you, our newborn king, we come just as we are wherever we are, however we're feeling.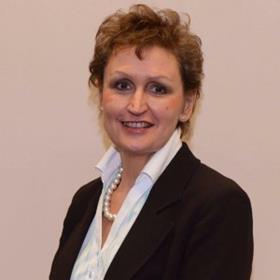 We recall during this week, the theme of the materials prepared by churches in the Middle East, called We Saw his Star in East. We remember the Magi who travelled far to baby Jesus, no GPS, just that deep knowledge of astrology that guided them safely to him. Together and with others supporting them on their journey, they bought precious gifts to offer you.
Whether we're in a village, town or city, we pray for opportunities to serve you and to collaborate together for the last, the last in the least.
We pray for projects like food banks. We also pray for church services, whether online or in local churches. And with that in mind too Lord, I offer you this prayer from the material provided. "Journeying on parallel paths or often in opposite directions, we are called by 'another way' to become pilgrim companions, the people of The Way. Compasses and maps orientated, route finding and navigating together, our backpacks not burdensome, our boots crunching on, rediscovering ancient paths, walking humbly together with our God."
Heavenly Father, be with us this week, and bless us, and all we serve.
Amanda Allchorn, former member of the Baptist Union's senior leadership team
A year of revival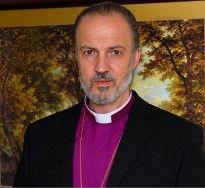 Father I come before you in the wonderful name of our Lord and Saviour Jesus Christ. We seek your counsel, your guidance, your wisdom, and your direction, especially in these challenging and unprecedented times.
I pray that 2022 will be a year of restoration. I pray that 2022 will be a year of revival.
I pray this will be a year for healing. I pray this will be a year of health and well being. I release your blessing over each person's life. And I pray for the government of this nation, to have the wisdom to navigate through and to come through whatever challenges we are facing and we will face.
I pray, Lord, that we not only look towards the light at the end of the tunnel, but we will be the light within the tunnel.
I pray Father for the nations of the world. I pray that you cover them and your blessing will permeate them in whatever they do in the wonderful name of our Lord and Saviour Jesus Christ. Amen
Archbishop Dr Costakis Evangelou MBE, president of the Icthus church council, and Bishop of the Apostolic Christian Church Sheepfold
One Church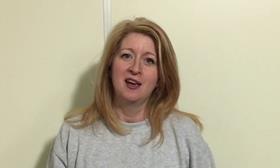 Father you know my heart and how I long to see your Church unified.
It is a difficult time for many, and churches are not removed from the struggles that the world is facing. At this time our worlds have become smaller and there is a sense of weariness and disconnect. But Lord, we look to you. Give us renewed energy, life and hope. Fill us afresh with your Holy Spirit, that we will experience righteousness, peace and joy.
Give us a renewed desire to be one Church that brings glory and honor to you. Father, I pray that your Church will experience such perfect unity that the world will know that you sent Jesus and that you love them as much as you love him. In Jesus' name. Amen.
Deborah Fozzard, founder of the Sunderland Connect Network
The Week of Prayer for Christian Unity runs from 18-25 January. For more information see the Churches Together website