Tim Keller had a soft spot for the UK, notes Krish Kandiah. The pastor, theologian and best-selling author exerted a worldwide influence while maintaining a humble spirit and modelling generosity towards those he disagreed with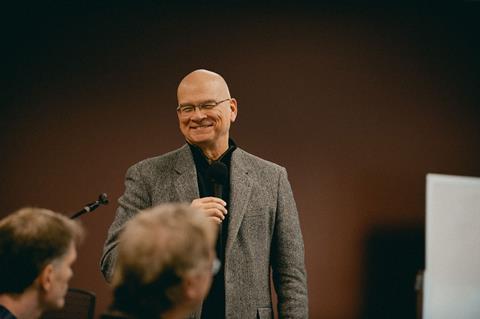 A gifted preacher, apologist, church planter, pastor, academic, evangelist, best-selling author, and a global statesman with entrepreneurial vision: the late Tim Keller was an inordinately gifted man.
As one of the most influential Christian leaders in evangelicalism he will be greatly missed. However, he also leaves a lasting and significant legacy to the church he served faithfully for over five decades.
Dr Tim Keller first began his ministry in the Presbyterian Church in the USA. He went on to become faculty member of Westminster Theological Seminary in Philadelphia and for the last 30 years he was pastor of Redeemer Presbyterian church in Manhattan, New York, a church he planted. For most of those three decades I have followed his ministry closely and benefitted from it enormously.
His accessible, eloquent, culturally relevant, Bible-soaked, nuanced and gracious preaching is rare in our time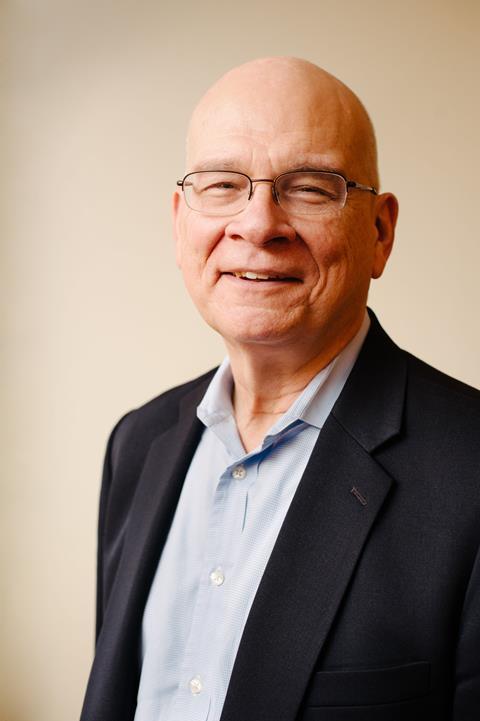 It was Keller's preaching that first caught my attention. Whether speaking on marriage, an Old Testament prophet or even the vision of Redeemer Church, he would always expound scripture clearly with helpful reference to its context and he would never finish without finding a way to show how the gospel either answered a longing in our culture or challenged it. Keller was so enraptured by the grace of God in Christ there was always an opportunity for people to become Christians. His exposition displayed his great emotional intelligence and scriptural wisdom. This accessible, eloquent, culturally relevant, Bible-soaked, nuanced and gracious preaching is rare in our time. I am so glad that Keller's preaching catalogue has generously been made available online and I heartily recommend it to anyone and everyone.
In 2017, I was part of the Standing Committee of the Oxford Intercollegiate Christian Union who invited Keller to come and lead a mission at the University. We knew it was a long shot, but it turned out that he was a big fan of CS Lewis, and this, apparently, helped clinch the deal. Having himself come to faith through an Intervarsity Fellowship group when he was a student, he also explained he felt indebted to all those who served in university ministry. Every night he presented excellent expositions from the gospel of John, invited then responded to questions, and offered a summarising sermon in his characteristic winsome and warm style.
I was also present with Keller in a very different context – at the Parliamentary Prayer Breakfast in Westminster Great Hall. He was sat on a table with Prime Minister Theresa May before he got up to speak. Once again, he was erudite, gracious and clear. He made quite an impression on everyone.
Tim Keller was an inordinately gifted man
Keller seemed to have a soft spot for the UK. Along with CS Lewis, he also had a profound respect for John Stott and FF Bruce. He spent time with some of the larger London-based Anglican churches before he planted Redeemer as he recognised the secularised context of the UK had more in common with downtown New York than the Bible Belt of the US.
Tim Keller was 40 years old when he and his wife Kathy relocated to New York in the early 1990s. It was a bold move. Everyone told him that Manhattan was too sceptical and too secular to be reached with the gospel. But Keller had a vision. Pointing to the apostle Paul's ministry priorities in the book of Acts, he saw the tactical importance of cities for reaching countries. Later Tim would found a global network called City to City which sought to share vision and best practice between those called to urban ministry – the network helped start over 60 other churches in the New York City area. At its height Redeemer Presbyterian Church alone would gather around 5,000 people to its services. Christianity Today wrote of Keller: "Fifty years from now, if evangelical Christians are widely known for their love of cities, their commitment to mercy and justice, and their love of their neighbors, Tim Keller will be remembered as a pioneer of the new urban Christians."
Although Keller was primarily a local church pastor, he had a global ministry. Through his preaching, speaking and writing ministries Tim exerted a worldwide influence. This influence did not come across as empire-building but rather a genuine desire to help the church to be faithful to scripture, to be courageous in sharing the gospel and to live out the call to justice.
One of my favourite books of Keller's explains why he believed there was an unbreakable link between being a follower of Christ and living a life of justice. In Generous Justice he wrote: "If a person has grasped the meaning of God's grace in his heart, he will do justice. If he doesn't live justly, then he may say with his lips that he is grateful for God's grace, but in his heart he is far from him. If he doesn't care about the poor, it reveals that at best he doesn't understand the grace he has experienced, and at worst he has not really encountered the saving mercy of God. Grace should make you just."
Tim and I were not from the same theological tribe. We are not from the same denomination. As an egalitarian I disagreed with his complementarian views. I spoke to him directly about this when he founded a global evangelical network with D.A Carson and John Piper called The Gospel Coalition which prohibits people with my beliefs about women being leaders in the church from joining. It is a measure of the man that he treated even those with whom he disagreed with great grace and respect. This generosity extended into all his writings – they were never an excuse to argue polemically about what some would call secondary issues. Instead they were books devoted to helping Christians from all backgrounds love God better with their hearts, souls and minds.
This is why, despite our differences I consider Keller to be one of the most influential Christian leaders in my life. He, his books and his preaching have already borne much fruit, and, I believe, will continue to do so for many decades to come.
Read Premier Christianity's published interviews with Tim Keller where he spoke about the problem of pain and suffering (2014), his tips on preaching and how he prepares his sermons (2015) the challenges and opportunities of Covid-19 (April, 2020) and most recently, how his cancer diagnosis had dramatically altered his prayer life (January, 2023)
Dr Krish Kandiah is the director of the Sanctuary Foundation. Together with his wife Miriam they are adoptive parents, birth parents and foster parents. They have just published their first children's book Whistlestop tales: around the world in 10 Bible stories (HodderFaith Young Explorers).
View full Profile