Mike Rimmer was a distinguished reporter and interviewer, especially during Christian music's golden years. On top of interviewing the biggest artists, Rimmer was a passionate advocate for up and coming artists. His equally prolific Cross Rhythms colleague Tony Cummings remembers him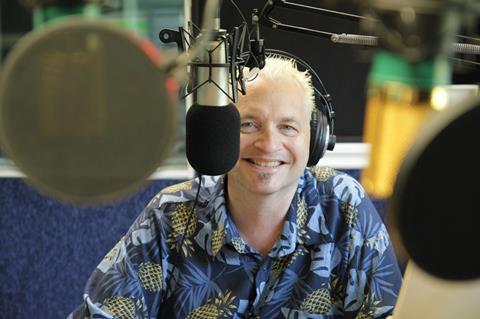 Britain's Christian music scene suffered a major loss on 5 October when Mike Rimmer died in Birmingham after a long battle with kidney failure.
The broadcaster and journalist leaves behind two brothers and a very supportive church (Church Alive) who long supported his pioneering work.
The impact of Rimmer's work has been significant. The biggest Christian artists including Martin Smith, Toby Mac, Mary Mary, have previously paid tribute to his journalistic skills. Those who were influential behind the scenes of Christian music, such as the late John Paculabo, have also spoken of Mike's crusading zeal for Christ's lordship and his desire to make Christian music "a counter-culture not a subculture".
He may have worked alongside Christian music's biggest names, but Mike was willing to ask the hard questions too. He continually and consistently criticised record companies, award ceremonies and trade magazines for the divisive labels "Christian music" – used to indicate music created by white artists – and "gospel music" – meaning that recorded and performed by black artists.
He was born in Newcastle-upon-Tyne in February 1961. Since his early teens Mike was a hugely enthusiastic rock music fan and an avid listener to the John Peel radio show. He also enjoyed soul, disco and funk. After a life-changing Christian conversion Mike switched, almost overnight, to what was becoming known in the USA as CCM - Contemporary Christian Music. He set about finding in Christian bookshops any albums which sounded as good as the music he had listened to on his radio. Mike discovered the music of American Christian rock pioneers Larry Norman and Randy Stonehill and R&B gospel man Andrae Crouch plus Britain's blues rocker Bryn Haworth and punk rock purveyors the Bill Mason Band.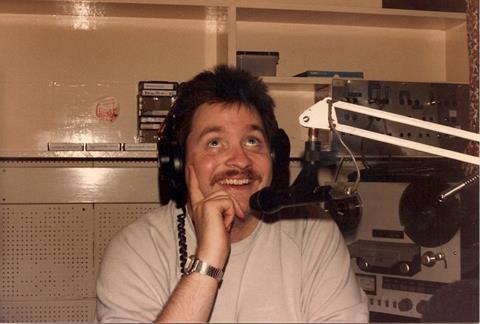 Playing his treasured albums on Birmingham's hospital radio network enabled Mike to develop his radio skills. In the 90s his dedication to the Lord and his relaxed, easy-going radio persona led him to present programmes with United Christian Broadcasters (UCB) while his writing skills enabled him to begin contributing articles and reviewing albums for Cross Rhythms magazine, which I was editing.
Mike and I came to recognise that God had called us both to serve him in similar ways. We were to use our training, mine as a print journalist, Mike's as a broadcaster, to alert churchgoers, and maybe a few non-Christians, to a musical underground that was producing some creatively cutting-edge music. We joked with our wives that working in Britain in CCM was the media equivalent of a vow of poverty. But then we weren't media careerists, we were passionate idealists endeavouring to serve musicians whether they were million-selling stars from Nashville or unacclaimed and inexperienced songsmiths from Bognor Regis.
Over the next two decades Mike produced an amazing amount of work. He conducted at least 1,000 interviews, produced and presented countless radio programmes for UCB, Cross Rhythms, Premier Christian Radio and, for a season, BBC WM. He also latterly wrote many articles for Birmingham's Gospel Link magazine.
During Mike's most prolific years Britain's Christian music world was growing and expanding and had become an industry, if only, in truth, a cottage one. The major development was the growth of contemporary worship music and through such artists as Graham Kendrick, Delirious?, Matt Redman and Tim Hughes, slowly but surely began to dominate the CD racks of Britain's Christian bookshops. Rimmer was particularly supportive of Delirious? and proved to be the band's most perceptive reviewer and interviewer. But with the growth of contemporary worship the bookshops in Britain pulled back on their stock policies for the expensively produced American CCM which was flooding out from its Nashville epicentre through their licensing arrangements with UK Christian labels. Seemingly the golden age of Amy Grant, Petra, et al was ending.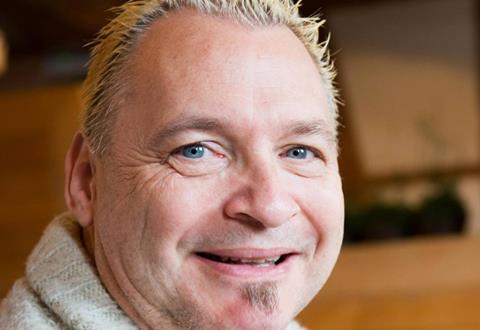 Mike continued to make yearly trips to America's Dove Awards where he would interview every artist going there who he thought had made a reasonably good album. He was even prepared to make a self-financed trip to the US one year to interview dozens of independent artists who wouldn't normally have been interviewed by anyone other than their local radio stations.
Mike found the time to lecture on radio and print media at the renowned Memphis-based Visible Music College for Christian musicians where his interest in any musician brought encouragement as well as edification.
Eventually, though, Mike's energy and physical health began to deteriorate. His diabetes grew worse and he eventually had to be put on a dialysis machine due to his kidney problems. Although he endeavoured to do some recording from his home, and even made a few podcasts while on a dialysis machine, it was clear, even to his most loyal supporters, that Mike's career was drawing to a close.
The memorial service for Mike Rimmer will be held at St John's and St Peter's church in Ladywood, Birmingham, on Friday 21 October at 2:30pm. It will be hosted by Church Alive.

Tony Cummings' journalistic career started in 1963 when he started a black music fanzine originally called Soul, then Soul Music Monthly and finally Shout. By 1971 he was writing occasionally for Record Mirror and then in 1973 joined Black Music magazine. He later became the editor of Christian music magazine Cross Rhythms.
View full Profile