The Catholic Priest, who was the brother of television personality Dec, will especially be remembered for communicating the ministry of Jesus to lost and confused teenagers, says Ronan Johnston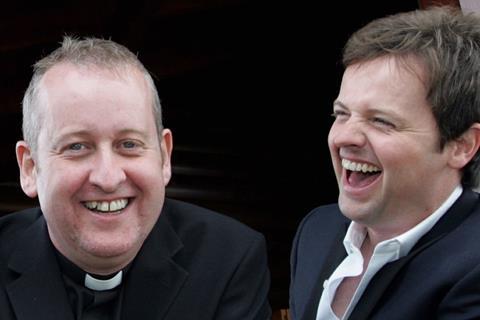 Dermott Donnelly grew up in the Cruddas Park area of Newcastle, just a few miles from the notional Byker Grove, the TV show where his younger brother Declan and friend Ant McPartland came to national prominence as teenagers.
Dermott was the middle child of 7 and after attending school locally, he considered himself an unusual candidate for seminary, not considering himself particularly "priesty" in the traditional sense. His love of God sustained him, and he had an encounter with Jesus through the charismatic renewal of the 1980s which drove him on. He survived the rigours of Ushaw College and began his ministry in 1992 as curate in Chester-Le-Street, co Durham where he began reaching out to youth, encountering Tony Lawless, a lifelong friend with whom he was to establish the Youth Ministry Team (YMT), a diocese, and country wide (even international at times) outreach to young people of school-going age.
They dreamed big dreams and by 1997, he had managed to negotiate a partial sabbatical from the diocese and a property in the windswept coastal town of Blyth connected to the parish church, where they set up YMT, a diocesan outreach through retreats in Catholic schools. They recruited far and wide for young adults with faith to work in this outreach and some of the early intake came from the USA, the Philippines and Africa as well as all corners of Britain. From the outset, Dermott ensured that those coming from the developing world were always sponsored, as the cost of travel was sometimes prohibitive. Many hours and long evenings were spent clearing visas for some of these powerfully talented people to live and serve in the UK.
The man I met was an enigma; winning and humble, prayerful, self-doubting yet determined and tenacious
I encountered Dermott during these years and he invited me as a teacher to help train his young staff to evangelise. The man I met was an enigma; winning and humble, prayerful, self-doubting yet determined and tenacious, hyper-focussed, hilariously funny, and so gracious and spacious. People felt like they could say anything to him without being judged. He had a gift of personal acceptance, which truly communicated the ministry of Jesus to lost and confused teenagers in a way I've rarely seen.
His vision was immense. He dreamed up the Youth Village in Consett. It is a beautiful spot in the Durham countryside, exciting and well appointed, a spectacular place for schoolkids to go on retreat, whether day or residential (and without the familiar scent of the convent that many old retreat centres have). The summer festivals there were legendary and every year a new batch of, usually gap year, students would arrive to staff the place.
An unanticipated challenge came when he was placed back in parish life by the bishop, albeit in nextdoor Blackhill. However, the parishioners there were deeply impacted by his ability to distil big bibical themes into a ten minute homily. I remarked on how many would leave his Masses with their faces shining.
He possessed a kindness that simply communicated God's love and acceptance for even the person most hostile to the good news.
When he was invited to become Dean of St Mary's Cathedral in Newcastle he almost refused on the basis that he wasn't really "Catholic" enough! True, he was never a traditionalist. But once again, never letting an opportunity go by, he opened up the doors of the Cathedral to outreach. Archbishop, now Cardinal Tagle from Manila in the Philippines, a rising star and, some have suggested, a possible future pope, came to another large event in 2015.
There were no holds barred with Dermott. He pioneered large events, and never spared anything on providing the best of production values, so the kids felt they were at a gig. If he saw someone on the TV who he felt might reach the hearts of his young people, he would never balk at their celebrity or the distance. He invited Sr Helen Prejean, the subject of the movie, Dead Man Walking to speak. He was also a leading light in CYMFED's Flame, the huge annual event at Wembley Arena.
Baby brother Dec, went on with Ant, to become a national treasure and despite his unassuming nature, their celebrity rubbed off on Dermott. In schools, word went out ahead of the team - this is Dec's brother, they'd whisper. The pair generously presented themselves for all sorts of fundraising and profile raising activities for the ministry; and it just grew and grew.
He had so much left to achieve. He possessed a kindness that simply communicated God's love and acceptance for even the person most hostile to the good news. He cared. He really, really cared. And it is hard to believe, as I write, that my dear friend is gone.

Rónán Johnston has spent most of the last three decades writing music for TV, film and theatre, and producing hit pop records. He has worked with BBC, ITV, Channel 4, MTV. As a sideline he has released 14 contemporary Christian albums with his band Emmaus, and many of his songs are sung around the world. In a change of direction, he has worked with his wife, Joanne, as a psychotherapist since 2015. They have two children and live in the Wicklow hills near Dublin.
View full Profile