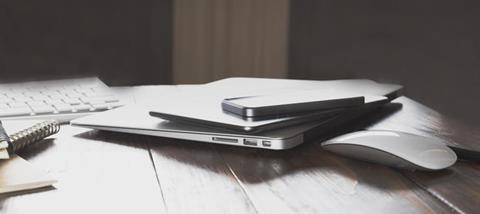 Have you ever sat in a Christian conference and had the feeling of being overawed by the person preaching? Some people's jobs seem to be all about living a life of high adventure for God.
It can sometimes seem like there's a hierarchy of holiness, with missionaries, pastors and brilliant preachers at the top and everyone in a more 'ordinary' job further down. I once asked a group of students to rank various professions, first by how spiritual they were and then by how practical they were in society. At the first ranking, pastors came top and sewage workers came bottom, but at the second ranking, sewage workers were at the top!
The busyness of business
If you have what you consider to be an 'ordinary' or 'nonspiritual' job, you've probably asked the question, 'How does my nine-to-five work relate to my faith?' Before I took early retirement a few years ago, I was the manager of a global transport company. My life was a busy round of juggling meetings and managing employees.
Some mornings I would be in the London office at 6am so I could talk with our suppliers in Japan before they closed for the day. Other days I would be working until 7pm so I could talk with the office in San Francisco as staff there started their day. Then there would be the short business trips overseas. On one memorable occasion I flew to New York, signed a contract and got straight back on the plane home. The one-day trip was only workable because changing time zones allowed me to gain time!
I soon began to wonder how to fit any kind of meaningful daily spiritual development into this hectic lifestyle. Fortunately, I was invited to join a business study group set up by a group of managers who were active Christians. I found myself meeting with other Christian executives who were working through this same issue of how to live a life of discipleship, not just on Sunday but from Monday to Friday as well.
Smashing the sacred/secular divide
I soon discovered that this important theme of whole-life discipleship has been a focus for the Church from its earliest days. Eusebius – one of the early Church fathers – encouraged the laity in the Church to seek the common good in all they did in the wider community.
Reformers Luther and Calvin broke with Catholic teaching that divided the sacred from the secular. In Institutes of the Christian Religion, Calvin wrote of the laity: 'Their work is like their sentry box on life.' Luther said that the office of pastor and cobbler were both of spiritual value, though different in context. However, he also brought some of his own prejudice into his thinking and thought more highly of the work of farmers than that of merchants or bankers (and given the events of the past decade, some might share his view of bankers!).
A friend who taught Church history suggested I read George Herbert's book The Country Parson and the Temple (Paulist Press). Not a very promising title for advice for a busy manager, you might think. But the Welshman's book was a revelation! In the 1600s, clergy in rural areas of England often had a church-owned farm to give them additional income.
In the book, Herbert scolded his fellow clergymen who ran their farms badly and were a poor witness to other farmers in the area. Herbert was once late for a church orchestra rehearsal because he stopped to help a poor, elderly man reload his pack onto his donkey. He arrived muddy and dishevelled and his fellow clergy were horrified that he had lowered himself to this menial task.
But his practical approach to Christianity is one that inspired me. In his poem The Elixir, Herbert wrote: 'Teach me, my God and King, In all things thee to see, And what I do in any thing To do it as for thee.'
Quaker ethics
George Cadbury is another great example of someone who sought to serve God in the ordinary course of work. Cadbury was a Quaker who applied Christian ethics to his business life. He was well known for his shrewd but fair and honest approach, and he wanted to find a product that was healthy. In the late 19th century, chocolate was seen as a health food as it contained much less sugar and more milk than it does today. He also wanted to ensure that his workers were housed properly and well paid, so he built a model village in Bourneville just outside Birmingham.
Having been barred from the professions and academic life due to discrimination, a whole generation of Quakers built successful businesses in Cadbury's day. Cyrus and James Clark founded shoe business Clarks in Street, Somerset in 1825, and James Clark Junior ensured the company's factories had some of the best conditions for workers in the whole country. Like Cadbury, he built homes for the workers and these can still be seen today. The firm is still family-owned and a 2006 BBC report showed that the factory producing Clarks shoes in Vietnam contained well-paid workers in good conditions. On top of this, Ethical Consumer ranks Clarks as one of the best leather shoe companies.
Faith in action
In my business career I have tried, sometimes imperfectly, to follow the example of these great saints. My time on planes has been reserved for reading and reflection. Faced with a tricky decision at work I would walk in the park near our head office or seek out a quiet meeting room and pray about it. On more than one occasion, having prayed in this way, I met, by apparent coincidence, a colleague who would provide insight into the issue that was giving me concern. Other friends who were CEOs of major companies, often facing decisions that could make or lose millions for their firms, have shared with me that moments of quiet in their day were what kept them level-headed.
Five ways to bring God into your working day
1. Start the day well
You won't have time to read the Bible from cover to cover before breakfast, but invite God into your day right from the off. Give to him any concerns you might have about the day ahead and commit to walking with him even while you're at work.
2. Take advantage of your commute
If you take public transport to work, why not read the Bible or a devotional en route? If you walk, you could use the time to pray for your colleagues or for opportunities to work out your faith during the day. If you drive, why not stick on some Christian ministry or worship music to help you keep your eyes on God throughout the day?
3. Set aside one coffee or lunch break a week
Use this time to pray, either alone or with Christian colleagues. Keep a prayer journal so that you can look back and be encouraged by answered prayers in the coming weeks and months.
4. Get to know your colleagues better
Spend time with your colleagues, finding out what their interests and worries are. Ask God to show you ways to serve and encourage them and, if the time is right, to share your faith with them. Sometimes the small details, like making their favourite cup of tea, can make a big difference.
5. Finish the day well
Whether you've had a dull day or a breathtaking breakthrough, take time to thank God for being with you through it. Talk to him about the high and low points, asking for wisdom in all that you do. Pray for good sleep so that you're primed and ready for the next day!
And it's not just about big business. I've spoken to workers on production lines or in retail outlets who have committed their work to God in exactly the same way. Many of them have, even in the routine of work, had the opportunity to pray or show care in a practical way to colleagues. At a conference I met the leader of a trade union and asked him how his faith impacted his work. He told me that in the heat of negotiation it's easy to become angry and bad-tempered. He explained that the biggest gains came when God showed him how to see arguments from the other side and then to look for the areas of compromise that could lead to a just settlement.
Living out your faith at work doesn't necessarily have to be complicated or difficult. Mark Greene, executive director of the London Institute of Contemporary Christianity (LICC) tells a story about an office worker who took the time to find out what kind of tea people liked to drink, and when she next made the tea she produced bags of each kind of tea. Practical care like this helps build relationships that can lead to opportunities for sharing the gospel.
At 10 o'clock tomorrow
A greater integration of faith and life will help us increase in integrity and purpose, and will help avoid the scandals, where even Christians, who by trying to compartmentalise their faith from their work, can become involved in fraud or the exploitation of workers. If we do not stay close to God in our work lives we will be susceptible to cutting ethical corners and could even fall into major sin. It's worth remembering that several of the directors and managers of Enron – the oil company involved in major fraud in 2001 – were active in their churches and communities.
Recommended resources
This course from the LICC is designed to stop people thinking that their spiritual or church life is more important than their day-to-day work. The eight sessions are designed to be run in small groups. Participants watch short DVD clips, discuss Bible stories and pray together. With a leaders' pack, DVD and mobile phone app available, this is an extensive course, packed full of helpful advice and interesting stories.
God at Work by Ken Costa (Alpha International)
Previously chairman of Lazard International, Ken Costa has been an investment banker in the City of London for more than 30 years. He now runs his own company, which advises international clients on strategic financial affairs. This, his most well-known book, has been described as a 'must read' for any working Christian.
Every Good Endeavour by Timothy Keller (Hodder & Stoughton)
In Every Good Endeavour, Tim Keller seeks to explain God's plan for our working lives. Rather than just being a means to an end, Keller argues that work is intrinsically good. As Christians, our faith should enhance our work, and our work should develop our faith, he says.
For the Church to be effective in today's secular world, we must recognise the workplace as a key area for Christian witness by word and action. Lesslie Newbigin wrote: 'The primary action of the church in the world is the action of its members in their daily work.'
It's getting easier to find help and advice in this important area. Various organisations are now producing books, practical guides and courses to help us understand how to build faith into our everyday lives (see above). Some churches have introduced a slot one Sunday morning a month called 'At 10 o'clock tomorrow'. Church members are invited to speak briefly about what they will be doing on Monday at 10am and how their faith infuses their work.
The word 'liturgy' originally had a secular meaning in Greece for someone who held a litourgia, or public office, and who did service in the community. We need to develop a liturgy that will help people honour God in their daily work, whether it is paid or unpaid. I offer this prayer as a small contribution to this effort:
Lord, grant me grace for ordinary days
Help me to appreciate the routine of life
The rush and bustle of getting ready for work
Children's noise and chatter over breakfast
Give grace when meetings go on too long
Or when colleagues reject my ideas
Remind me to give you thanks when things go well
To be conscious of your Spirit when decisions have to be made
Let me find time for you in a busy day to hear your voice
When problems crowd my mind, give me your peace
Make real the words 'Take from our lives the strain and stress'
Forgive us that disordered lives often do not confess your peace
God of the ordinary and the everyday, we give you thanks
David Parish is a retired manager, who now advises charities on strategy and acts as a mentor to younger managers in business. He is a workplace associate of the LICC