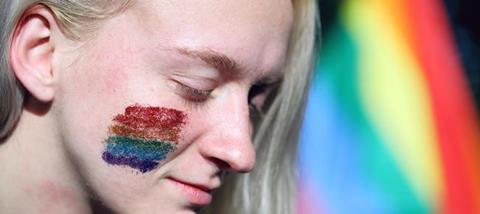 The Methodist Conference met earlier this week, and discussed a report entitled God in Love Unites Us, which proposes changes to the church's teaching on marriage and sexuality. These changes include the idea that the church should no longer require celibacy for the unmarried – meaning cohabitation as well as marriage is something that could be celebrated – and that the marriage of same-sex couples could be conducted on church premises. The report also includes 'conscience clauses', meaning that ministers who choose not to marry same-sex couples will not be required to do so.
The majority of attendees voted in favour of the proposal to allow same-sex marriages within Methodist Churches. This will be finally voted on at the next Methodist Conference – in July 2020 – but the Conference has indicated this year its desire for changes to the church's teaching about marriage and relationships.
As an evangelical minister within the Methodist Church I have been disappointed to see the way in which the report was received. The report lacks any real balance. Rather than representing the range of views in the church, the Conference has received a report that fails to engage well with scripture, relies one-sidedly on revisionist approaches to marriage and relationships, and completely ignores the witness of celibate same-sex attracted Christians who seek to remain faithful to the Church's traditional teaching.
Despite this disappointment, I will be engaging fully with the consultation and I urge fellow Methodist evangelicals to engage as well, and to do so positively and in faithfulness to Jesus Christ. In my mind, this requires a number of approaches:
1. We need to give a positive account of biblical approaches to marriage and relationships. The Bible's view on sexual intimacy isn't bad news for anyone, but good news for all, even if it challenges cultural assumptions around sexuality today. We at Methodist Evangelicals Together (MET) will continue to commend our study guide, Remaining Faithful, as a useful resource in this area.
2. We need to share the stories of same-sex attracted Christians who remain faithful to the biblical teaching on marriage and relationships. These voices are often absent in such debates, but show that a counter-cultural faithfulness to scripture is possible and testify to us of God's sustaining grace. I have been delighted that Sarah Sedgwick, who is herself a Methodist, has recently launched a website, offering such a testimony. A good collection of further testimonies is available at the Living Out website
3. We need to ensure that the process of consultation is fair and listens to the voices of all. Given the unbalanced nature of the report, it is crucial that the evangelical case for marriage and relationships is put clearly and persuasively. Spaces for conversation should not be focused only on what it might mean to compromise or to be united around this issue, but should also explore the key question of whether changing the church's teaching in this area would or would not be faithful to God. It is also key that the voices of local Methodists are heard, many of whom are unhappy at the direction in which Conference is leading the church.
4. We need to tackle the question of unity, and explain why it is that changing the church's view on marriage – or allowing two different views in one church – is so dangerous. Some would argue that we should 'live and let live', recognising that there are different views in this area. Notwithstanding the practical difficulties of holding two different views of marriage within one church, such a compromise departs clearly from the biblical teaching on sexuality. If forms of sexual immorality risk excluding people from the kingdom of God (1 Corinthians 6:9-11), it is a serious matter indeed to endorse and celebrate such practices in the church. Our calling is to the faithful to Jesus rather than simply echo society's view of sex and relationships.
I am keen that evangelicals within the church make the case for a biblical view of marriage and relationships. While some may leave the denomination at this point, I believe it is better to engage as much as we can with the process of consultation, and to do so soaked in prayer and sustained by the grace God provides.
David Hull is the chair of Methodist Evangelicals Together (MET)
Enjoyed that? Get more articles covering news, culture, faith and apologetics in every print issue of Premier Christianity magazine. Subscribe now
Premier Christianity is committed to publishing a variety of opinion pieces from across the UK Church. The views expressed on our blog do not necessarily represent those of the publisher. Click here for a different viewpoint on this story