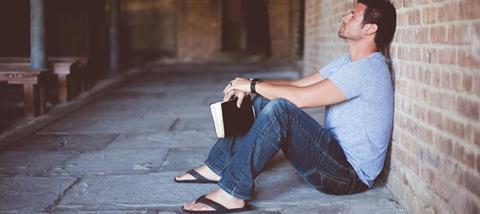 Parenting in a crisis is a challenge.
Along with our eight children, my wife and I have lived through a normal range of life pressures over the years. These have included children being hospitalised, a miscarriage, family break-up and many seasons of financial pressure. Much of this will be familiar to you.
What we are facing right now, across the globe, for families and parents is not just an unprecedented challenge, it's an extraordinary opportunity. We have the chance to put hope into action.
As a responsible parent in the coronavirus pandemic, you have probably already planned how to get food and drink for your family, as well as keep a roof over your head. It's likely you have taken multiple steps to reduce exposure to the virus and to follow the government's guidelines. You might even have a lesson plan, homeschool schedule and endless other resources to help you facilitate this unprecedented season.
That's great. But it's not enough.
If we and our children are to thrive through this season (which may get worse), we need to push further into the reality of hope in God's character and his promises. He is good. He has the best outcome in mind; for our world, for our families and for us, despite all the forecasts.
The question is: will we pursue the reality of these truths in the heart of crisis?
It is this other-worldly pursuit that I believe is the key to a healthy family in the midst of sudden change and crisis. Relinquish control of your circumstances. Take control of the atmosphere inside and around you.
Remember Paul and Silas? They sang in prison because of the hope that lived inside them (Acts 16.25). They did not have to understand every aspect of their situation to take charge of their response.
But this hope isn't just for us. Far from it. When big and strong enough, hope manifests and becomes physical, impacting the world around us.
It's what happened to Paul and Silas. They expressed hope in the middle of their prison lockdown by praying and singing hymns to God. They didn't fight their physical circumstances - they fought despair. And eventually, at about midnight, their chains, along with their foreboding forecast gave way, quite suddenly.
The prison doors flew open and everybody's chains came loose.
Do not underestimate the power of hope. Do whatever it takes to cultivate and express hope in your family and around your children. It is the best atmosphere for homeschooling but is also a clear invitation for heaven to invade and break out on earth.
Here are some top tips to cultivate hope in your home:
1. Prioritise good news
It might feel contrary to your natural instincts but now is the time to read true stories about incredible answers to prayer. Start with Paul and Silas (Acts 16.16-40).
2. Protect the atmosphere in your home
Limit how much media you consume. I'm not saying ignore the facts or instructions, but if you want to cultivate hope you will need to choose what you consume most.
3. Play worship music in your house
Sing to it, dance to it. Given the unchanging character of God, it is absolutely the right response when you are in lockdown.
4. Pray
At the risk of disappointment, pray for the impossible. Lean towards what God has said about disease and sickness in the Bible. Do you think for some reason it isn't for us and isn't for now?
We have a golden opportunity to shine as a human race, especially as parents.
It may seem at first as though nothing is happening, but hold on and keep persevering. Just before midnight something unprecedented may happen.
And it will be because of the extraordinary hope cultivated by families all around our nation and world.
Take part.
Tim Boxer is husband to Ruth and father of seven (nearly eight) children. He recently graduated from Bethel School of Supernatural Ministry after eight months living in Redding, California, with his family. Tim is currently writing his first book and lives in Devon with his family where they are involved in a radical new church plant. For more information visit theboxerfamily.com