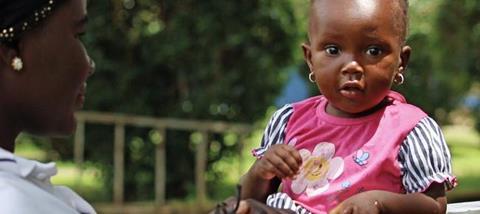 Esther was 16 when Boko Haram extremists attacked her village in Borno state, Nigeria. Esther and her father tried to escape. The militants struck her father and left him in a heap on the ground. They carried Esther off into the forest with several other young women.
The Boko Haram insurgency in Nigeria has created a humanitarian disaster. It is estimated that Boko Haram have killed over 20,000 people and displaced about 2.6 million others.
As a Christian, Esther was separated from the Muslim women and offered a choice: forced marriage or slavery. Esther chose slavery. But she was married off anyway.
"I cannot count how many men raped me. Every time they came back from their attacks, they would rape us, defile us."
According to research by Open Doors, Christian women are doubly vulnerable to persecution, targeted for both their faith and gender. In places of conflict such as Nigeria, sexual violence is weaponised. It is one of the most common forms of persecution against Christian women.
The militants pressured the girls to become Muslims but Esther refused. "There were times when I was so angry with God," Esther said, "but still I could not get myself to renounce him. I found myself remembering his promise to never leave me or forsake me."
Eventually Esther managed to escape from the camp. "We trekked through the forest for three days without food, water, or shoes on our feet," Esther said. "It was raining all day long, so much so that the water eventually reached our knees. I was seven months pregnant.
"I had no idea how I would ever be able to love this child. Every passing day I hated myself more and more. I felt God had forsaken me."
When she returned home, Esther was ridiculed and abused by her village: "They mocked me because I was pregnant," Esther said. "I cried many tears. I felt so lonely. What broke my heart even more was that they refused to call my daughter Rebecca. They referred to her as 'Boko.'"
When women return from Boko Haram captivity, their communities often view them as unclean due to a perceived loss of purity. They are ostracised, which exacerbates their vulnerability. Esther had missed years of education while in captivity, she had a baby to support and both her parents were dead.
Open Doors partners provided Esther with food aid and she joined a trauma care programme: "Before I came for this programme, if you called my daughter 'Boko Haram baby' I would fight," she said. "Now, even if they call her that I don't feel pain anymore because I know that's not who my baby is.
"If I had not attended this programme, I think I would have developed serious health problems, like high blood pressure. Sometimes when people said hurtful things to me my heart used to boil and I used to get sick. I was told I had a severe ulcer and the migraines I got were because of the trauma.
"I lack the words to say thank you. All I can say is: may God bless you and thank you so much!"
Erin James is a writer at open doors and is passionate about shining a light on the incredible faith and courage of our persecuted family.
To support Open Doors' campaign See.Change visit opendoorsuk.org/act/see-change
Enjoyed that? Get more articles covering news, culture, faith and apologetics in every print issue of Premier Christianity magazine. Subscribe now