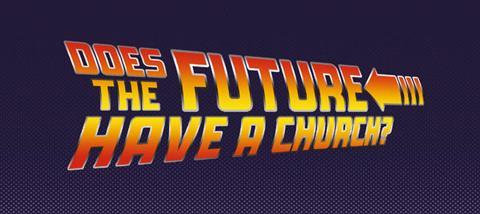 There's an urgent question under discussion among church leaders in Britain: Will those in the millennial generation (aged 18-35) affiliate with the Church? Research suggests that if immediate creative action isn't taken, a growing number of churches will be unlikely to have a future among the next generation as we race into the 2020s.
First, the good news. God is at work not only through people of faith, but also through people of compassion who are bringing welcome change to our world in what some are calling an 'innovation revolution'. In the last ten years there has been a veritable explosion of new forms of social entrepreneurship and community empowerment that are bringing remarkable change to the lives of our most vulnerable neighbours, both locally and globally.
THE DIGITAL GENERATIONS
And this good news gets better! Much of this new, change-making celebration is being led by young social innovators in the UK and countries all over the planet from Generation Y (those born between 1981 and 1997) and Generation Z (those born between 1998 and 2014).
Since generations Y and Z are the first digital generations, they're far more aware of the daunting new social, economic and environmental challenges facing our neighbours across the globe. Most importantly, a surprising number of young people want to create innovative ways to solve these international problems.
For example, Alice Boyle is the founder of East London's Luminary Bakery. By employing disadvantaged women, this social enterprise is building a brighter future not only for these women, but for their families. Alice and her team teach women how to produce professional baked goods and develop other skills. Their aim is to 'break the generational cycles of abuse, prostitution, criminal activity and poverty, which currently hold these women back from reaching their potential'.
Several years ago, Aaron Jones graduated from the University of Essex and created a remarkable new social enterprise called Fikay Eco Fashion. This small social venture transforms used concrete bags from Cambodia with its emblematic animal designs into purses, iPhone cases, wallets and shopping bags. Fikay employs women in Cambodia and pays them double the minimum wage.
Aaron explains that this new business not only provides workers with a better income but also teaches them valuable skills, offering them a 'sustainable, effective way out of poverty'. For every product sold, funds are donated to build schools and provide educational resources for the regions in which the bags are produced.
'The traditional model of doing social and charitable good when you have reached a certain level of economic wealth, namely later in life, is no longer viable,' observes Claritta Peters, a student involved in the social enterprise movement in the UK. 'This generation wants their entire lives to make a difference; not just to contribute a share of their discretionary resources as they prosper.'
I suspect that God might be using these young people, largely outside the traditional structures of the Church, to remind followers of Jesus that we are called to be people of compassion, creativity and action. God is challenging us to move beyond token handouts and instead to create innovative new ways to help those in need become self-reliant.
I had my wake-up call to this new wave of social innovation when I attended the SOCAP Conference on social entrepreneurship in San Francisco in 2013. As one who seeks to track social innovation, I was stunned by the number of young people I met who wanted to devote their entire lives to serious change-making. So much so that I decided to join them!
When I returned home to Seattle, I realised it would no longer be enough for me to simply write about making a difference. I needed to get back out on the field of play again and get directly involved. On the first morning back, my wife and I went to a nearby cafe that champions local, sustainable food. When I looked up from my menu, I noticed that all the waiting staff were wearing black T-shirts that read: 'Eat like you give a damn!' I blurted out, 'That's it...I need to start living like I give a damn!'
THE BAD NEWS
Now for the inevitable bad news. When looking at the next generation, the majority of the Church doesn't seem to have a promising future. In his article '2067: the end of British Christianity', in The Spectator last year, Damian Thompson wrote: 'There's no denying that churches are in deep trouble.' And he's right. The Church in Britain, North America and Australia is greying and declining. Our influence is diminishing.
Peter Brierley, who for decades has been tracking church attendance in Britain, has projected a constant decline. He reports that weekly attendance was 7.5% in 1998. By 2007 it had dropped to 6.3%. However, Brierley also points out that the rate of decline has slowed recently. The primary reason for this is the growing number of immigrants from Africa and Eastern Europe who are starting churches in Britain, especially in London.
Thompson also expresses a concern about the increasing number of millennials in Britain who are choosing not to be a part of a church.
"THIS GENERATION WANTS THEIR ENTIRE LIVES TO MAKE A DIFFERENCE"
They are called the 'nones', because they have chosen not to affiliate themselves with the Church. He cites the Pew Research report from the US, which revealed that 36% of millennials are choosing to join the 'nones' and not be linked with the Church, while only 11% of the boomer generation (those born between 1946 and 1964) are disaffiliating.
Thompson adds: 'In the UK, the last census found that the proportion of respondents who say they have no religion rose from 15 per cent in 2001 to 25 per cent in 2011.'
The Pew research also indicates that the young are unlikely to return when they are married with kids. So unless something changes in the coming decade, a growing number of churches in the US are unlikely to have a future. And in case you think this is only a problem stateside, Linda Woodhead, professor of Sociology of Religion at Lancaster University, reports that half of adults aged under 30 in the UK are also choosing not to affiliate with churches. This is a problem that is replicated across the Western world.
And there's one more bit of bad news. Under-35s who do stay within the Church will not have the same levels of discretionary income as their parents' and grandparents' generations. They won't be able to support their churches because many of them will face much higher levels of university debt and much higher housing costs than previous generations.
IT'S TIME FOR REINVENTION
What is clear is that simply putting on a more 'hip show' to attract the under-35s isn't working any more. What many older people in our churches don't recognise is that because the under-35s are so concerned about addressing the urgent human needs of others, they have little interest in investing their time and money in an organisation whose de facto mission seems to be institutional maintenance. Many young people seem to have little desire to be part of a church in which 85% to 90% of congregants' time and money is used to maintain the Church as an institution.
Bishop Graham Cray calls this preoccupation with church maintenance the 'whirlpool factor'. He says: 'The more you are around church, the more you are drawn into its maintenance. Its need for our money, time and talents…' Bishop Cray challenges us to reinvent our churches, to invest much more of our time and money into providing a launch pad for mission to those outside our churches and in nurturing more serious, whole-life discipleship.
MONEY MATTERS
How can the Church shape the future of the financial world? Leading Christians including the Archbishop of Canterbury have recently taken public stances on the need for a more just financial system, where everyone has access to essential financial services. Successful trials have already been carried out in London and Liverpool, and the Church Urban Fund has now been asked to develop the Just Finance Network to deliver essential financial services and support across the country.
Working with local churches, the Just Finance Network trains volunteers to promote budgeting skills, champion credit unions, support community-led finance initiatives and join in with the bigger conversation about building a just financial system.
The Church Urban Fund says this is a: 'significant opportunity for the Church to challenge the current nature of our financial system. Together we can grow the seed of an idea into a real movement for positive change'.
"PUTTING ON A MORE 'HIP SHOW' TO ATTRACT THE UNDER-35S ISN'T WORKING"
So where do we begin if we want to seriously engage the next generation? I urge pastors and church leaders to try a very new approach. I encourage you to consider inviting the creative ideas of the young on how to make a real difference in the lives of your neighbours, local community and the wider world. We need to learn from corporate leaders who are much more aware of the concerns and creativity of this generation.
Millennial social entrepreneur and author Christie Garton offers some sound advice to corporate executives: 'Millennials have an unparalleled thirst to participate and co-create with the brands they love.' She encourages executives to invite millennials' creative ideas on both product design and marketing strategies.
I would urge pastors and church leaders to be as smart as Garton and many corporate leaders and take the time to invite the creative ideas of the young people in your church. Start with the teens, 20 and 30-year-olds who are still a part of your church community. Set up a time to walk around your neighbourhood and ask them what issues they are most concerned about. Then invite their ideas on innovative ways to initiate those opportunities. Enable them to select and to actually implement one or two of their most feasible ideas.
Let me share two examples where Christian leaders were smart enough to not only invite the creative ideas of the young, but to help them implement those ideas.
The first is called Launch. It was created by Youth for Christ as a way to use the creative ideas of high school students in Toronto. They invite these teens to identify needs and injustices in their community. Then they invite them to imagine innovative ways to engage with these challenges. Young coaches help them create practical ways to implement their best ideas. These Christian teens reported that this is the first time they have ever been asked for their ideas on how to make a difference in their community.
The second, Innove, offers a social enterprise competition in the Twin Cities in Minnesota. The Colonial Church in this community received $2m for the sale of some of its land. The decision was made to use a generous portion for an annual competition to invite ideas from under-35s to make a real difference in the lives of their neighbours. What I found particularly encouraging was that they didn't restrict it to young people in their own churches. They opened the competition to any young people in their area, whether they were church-related or not.
Leah Driscoll won first place in Innove's first competition. She started by identifying an urgent need. She discovered that nearly 300,000 people in the Twin Cities areas of Minneapolis and Saint Paul live in a food desert. This means they don't have access to grocery stores or fresh produce where they live. Leah's social innovation was to create the Twin Cities Mobile Market by redesigning an old city bus. They are making a real difference to many on the margins in this region.
This has all been made possible because Innove not only gave Leah some start-up funding, but because people in the church supported her with coaching and mentoring. Imagine the difference this kind of innovation makes, not only in the community but in the lives of young innovators as the best change-making ideas take wing and soar.
INVESTING IN MILLENIALS
I urge church leaders to listen to young people. Ask them for their innovative ideas. Be as daring as Innove. If you invite the ideas of young people and take these ideas seriously, it will not only make a difference in their lives and those of your neighbours, it will also make a difference in your church. It will communicate that you value them, their ideas and their participation. You will see an immediate difference in how they relate to your church. When you take them and their ideas seriously they will have a sense of ownership. Then they will not just show up out of loyalty to their parents; it will be their church too!
I suspect you will also discover that you not only enjoy the presence of the young, but also their concerns, passion and leadership. This could lead not only to engaging and involving the next generation, but it could also enable the entire congregation to become much more of a church for others.
Those of us who are older need to be warned! This younger generation is not only deeply concerned with the well-being of the most vulnerable. They also want to see more of us who claim to be followers of the radical way of Jesus 'walk the talk'. Reaching out to the under-35s may result in us not only reinventing our churches; it could also challenge us all to up our game and consider becoming more serious whole-life disciples of Jesus. Are you ready to join those who live like they give a damn?
TOM SINE is the author of Live Like You Give A Damn! Join the Changemaking Celebration (Cascade). For more information, visit newchangemakers.com