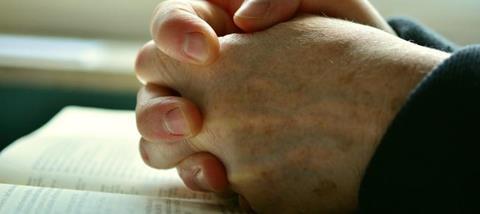 Our world is suddenly uncertain and nothing can be taken for granted. There's the risk of catching coronavirus and then there's the risk over your job, business, studies, sports, travel plans, events, etc. What will become of us? We don't know.
But in the middle of this strange and worrying time, there's a genuine opportunity. Can we be flexible enough to spot new possibilities? What new things could fill the unexpected gaps in our busy schedules? Or is it time to embrace some downtime?
How to help others
In the middle of it all, spare a thought for the chronically ill. Many of them have good reason to fear the virus. For those who don't have underlying health conditions, contracting coronavirus might only mean a week or two ill at home and another week or two getting back up to full fitness. But for them, it might be disastrous.
If you're self-isolating, whether you're well or ill, could you go through your contacts list and ping a message to everybody on it who is less than healthy? I'm sure they would be glad to hear from you. And maybe skip the social media comments that belittle the impact of coronavirus infection? We're not all able to shrug it off.
The root of fear
Illness poses frightening questions and dilemmas. Am I going to die? Will I ever recover? Will my loved ones stick around to look after me? How will I pay my rent now I'm not working?
I'm regularly ambushed by anxieties and fears. I have poor balance, so even if I'm not falling, I'm taking anxious care to avoid a fall. Another fear flashpoint is dealing with social occasions. Then there's the state of our bank balance. These are everyday stresses that can only be avoided by hiding under the duvet – and I spend enough time under there as it is.
So I've thought a lot about conquering these fears.
The root of fear is not in the threat itself but in my reaction. After all, if I didn't know about this threat, I wouldn't feel scared of it. This means that if I can tackle my reactions, I can fight my fears.
At a deeper level, fear feeds on a self-centred mindset. The focus is on my small resources and my big concerns. It's all about me. This perspective drives a wedge between me and God, which then blocks God's provision for my crisis. This is why the devil is so keen to tempt me into a pit of fear that shuts out the light.
5 steps
1 Peter 5:1–11 signposts five steps from fear to faith. Peter offers practical strategies for people facing tough times...
Step one is to address my self-centred mindset and move the focus outwards. "All of you, clothe yourselves with humility towards one another, because, 'God opposes the proud but shows favour to the humble.' Humble yourselves, therefore, under God's mighty hand, that he may lift you up in due time." (v5–6)
Step two is let God take the strain. "Cast all your anxiety on him because he cares for you." (v7)
If I lapse and pick up those burdens, I can lay them down again. Like forming a habit, it takes time to break the old pattern and stick with the new.
Step three is actively resisting the devil's attempts to control me with fear and worry. "Be alert and of sober mind. Your enemy the devil prowls around like a roaring lion looking for someone to devour. Resist him, standing firm in the faith..." (v8–9a)
Step Four is restoration. Peter continues: "Because you know that your brothers throughout the world are undergoing the same kind of sufferings." (v9) It feels like a lonely struggle but there are others out there, working hard to stay afloat. Peter explains that better times will come: "And the God of all grace, who called you to his eternal glory in Christ, after you have suffered a little while, will himself restore you and make you strong, firm and steadfast." (v10)
I'll get stronger as I cooperate with God, so the battle is truly worthwhile.
Step Five is not about us, our struggles or the devil's schemes. The spotlight is on God in all his power and glory. "To him be the power for ever and ever. Amen." (v11)
May it be so in our lives.
Emily Ackerman is the author of The Amazing Technicolour Pyjama Therapy (Muddy Pearl), which recounts her 23 year battle with ME, where isolation was a daily reality