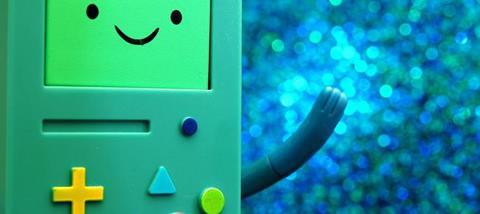 The death of Satoru Iwata, the CEO of Nintendo who today lost his battle with cancer focuses our minds to the start of the video gaming industry.
In the early days, video games were made primarily for children.
Nintendo has been responsible for creating some of the biggest characters in gaming. Mario and Zelda have become bigger than the games that spawned them.
But as the industry grew and more consoles became available, many parents look at the shelves full of games such as Grand Theft Auto and Call of Duty with dismay. Have the days of games for children passed by?
The good news is there's still loads of safe and fun games for children to be playing. Nintendo themselves launched the handheld DS (and its different variations) with a wealth of children's games. The Lego series has taken strong titles such as Lord of the Rings, Harry Potter and just recently Jurassic World and made them accessible safe and fun for children on handhelds and consoles.
Family games have also grown in popularity, especially since the launch of the Nintendo Wii. The Wii was the first games console where you would physically engage with the game. Now whole families can play ten bin bowling without leaving their front room!
The rise of online games also gave a whole new lease of life to children's games large scale virtual worlds like Disney's Club Penguin or National Geographic's Animal Jam.
The extraordinary growth of tablet and mobile use has created a brand new gaming platform with millions of games, many of them focused at children, including some really popular games that crossed over into adult play like Angry birds and Candy Crush.
If there is a word of caution about online games though it's to watch out for hidden charges. Many designers give away some of the game for free but charge for other parts. As you go deeper, or want to move on more quickly there can be charges. Many parents have been caught out by this.
Thankfully, there are no such problems with Scripture Union's new game for Children titled 'Guardians of Ancora'.
As children become Guardians in the virtual city of Ancora they go in search of the stories of the Saga. These are the stories of the Bible and present a wonderful way for children to engage with the Bible in a really compelling, immersive way. Designed for children using tablets the game brings the Bible stories to light, and encourages children to explore their faith through a range of reflection and other spaces.
Guardians of Ancora is available for all major tablet computers, Apple, Android and Kindle Fire and can be downloaded direct from the main App Store for the device, completely free.
To receive a free copy of Premier Christianity magazine click here