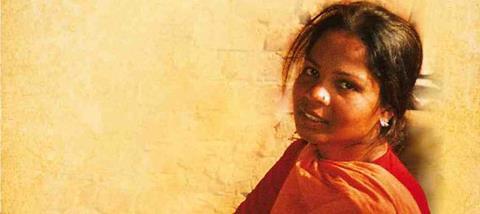 Asia Bibi was arrested in June 2009 and accused of insulting the Muslim prophet Mohammed.
Despite denying the allegations, she convicted and placed on death row.
International condemnation of the verdict followed as she began the appeal process. Her case was delayed time and time again until judges finally listened to the arguments earlier this year. Again though, they announced they had reserved judgement.
Reports suggested they delayed the announcement for fear of violence on the streets of Islamabad.
Every time her case has reached the courts, Islamists gathered to put pressure on the judges.
Ahead of Wednesday's verdict, Khadim Hussain Rizvi, a hard-line cleric who has brought tens of thousands of people into the streets for past rallies, called on his supporters to gather in all major cities to express their love for the prophet and to protest if Ms Bibi was released.
Salman Taseer, the governor of Punjab province, was shot and killed by one of his guards in 2011 for defending Ms Bibi and criticising the misuse of the blasphemy law. The assassin, Mumtaz Qadri, has been celebrated as a martyr by hardliners since he was hanged for the killing, with millions visiting a shrine set up for him near Islamabad.
Authorities have stepped up security at churches around the country. And while prayer is needed for the security of all Christians in Pakistan, attention will now turn to where Asia Bibi goes next.
She is being held at an undisclosed location for security reasons but is expected to leave the country to ensure her safety.
Speaking to Premier earlier this month, Asia's daughter Eisham said her mother will never be able to live in Pakistan again.
Numerous countries have offered asylum to Asia Bibi - that won't be a problem, but Bibi has spent a decade away from her close friends and family. Moving out of the country will mean she remains adrift from them.
Asia's husband has asked for countries offering asylum to also take in her extended family too.
Could this be the time for the UK to step up? We talk a good game when it comes to religious freedom. Earlier this year Theresa May spoke about the government looking to do more to support persecuted Christians.
But will we be prepared to go the extra mile to ensure Asia Bibi has the life she deserves after what must have been a horrific time in prison where we're told she didn't see the sun or the moon.
Over to you Prime Minister...
Get more articles covering news, culture, faith and apologetics in every print issue of Premier Christianity magazine. Subscribe now for HALF PRICE (limited offer)