Julius Jones was due to be put to death by lethal injection in the USA yesterday. But a last minute intervention from a judge has halted the execution. After 20 years of campaigning, which included singing worship songs outside the prison, his Christian friends, family and pastor are celebrating a huge answer to their prayers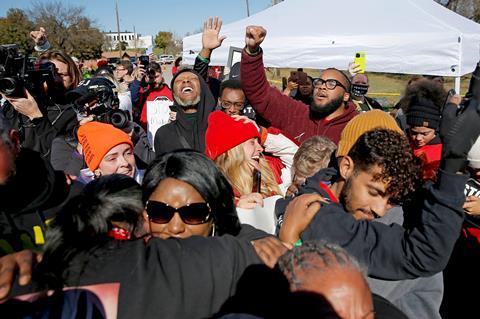 Time was running out. Yesterday, Julius Jones, 41, was waiting to die by lethal injection. He was in the hands of one man who could stop the execution – Oklahoma Governor Kevin Stitt.
The clock ticks on death row, but it ticks for us too. Have we stopped to consider our own mortality? Julius Jones' remarkable story shows that real hope and faith is possible, even in the face of death.
In 1999, at the age of 19, Julius was convicted for the murder of businessman Paul Howell. In 2002 he was sentenced to death. There is evidence to suggest that Julius could be innocent. For nearly two decades, campaigners have argued the case reveals serious injustices in the American legal system, especially around issues of race and the death penalty.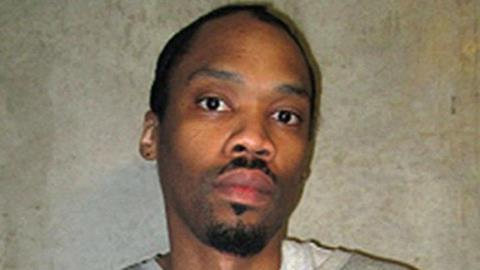 The plight of Julius Jones featured in a popular 2018 documentary series The Last Defense, and more than six million people signed a petition asking Governor Stitt to stop the execution. Influencers from Kim Kardashian to TD Jakes have used their platforms to help, students participated in mass walkouts in support of Julius and the #JusticeforJulius hashtag on social media was used to generate awareness.
For the Jones family, faith in God has been central to their campaign. They held prayer vigils leading up to the planned execution and proclaimed "There is power in the name of Jesus to break every chain" outside Oklahoma State Penitentiary. Supporters rallied together in those final hours demonstrating their faith and hope. Founder of the Justice for Julius campaign Rev. Cece Jones-Davis said, "Where there is life, there is hope."
With just over four hours until the execution, Governor Stitt finally released his decision "after prayerful consideration". Facing national and international pressure, he reviewed material on both sides, and commuted the sentence to 'life imprisonment without the possibility of parole'.
On the news of Julius's life being saved, the Justice for Julius Instagram account proclaimed:
Spiritual advisor to Julius, Minister Keith Jossell was preparing to be with him in his final moments, and "ready to help escort him to the doorsteps of heaven." After the verdict was delivered, he shared that Julius "has gone from death to life". He said with confidence and elation that he would see Julius tomorrow.
Do we have hope for tomorrow?
Julius' case points us to our desperate need for hope in both life and death. Through Jesus' death on the cross in our place, we can have life and hope, both in this life and in the next. When we look to the cross, we see both justice and mercy on display. The penalty of sin is death and Jesus paid the price in our place. We go free.
When one person turns from their sin to Christ, there is much rejoicing in heaven (Luke 15:7). Madeline Davis-Jones, mother of Julius, praised God for the outcome and was filmed dancing with joy, surrounded by those who have tirelessly campaigned for her son's life.
"We've only just begun", she said, as the family now turn their attention to continue the fight for justice. Julius has spent roughly half of his life behind bars. Without further intervention, he will remain locked up for the rest of his life.
We may not be on death row or behind bars physically. Yet spiritually, do we trust in the finished work of Jesus on the cross? Time is running out and there is not another hearing before God (see Hebrews 9:27-28 and Acts 4:12). Like Madeline dancing for joy that her son's life has been spared, we can rejoice that Jesus gave up his own life willingly for us while we were against him.
"So if the Son sets you free, you are truly free." (John 8:36, NLT)

Ruth Clemence is a follower of Jesus, a wife to Joel, mother to two young children, a writer and a blogger. She loves to write about the hope of the gospel in the ups and downs of daily life. You can find more of her words at ruthclemence.com