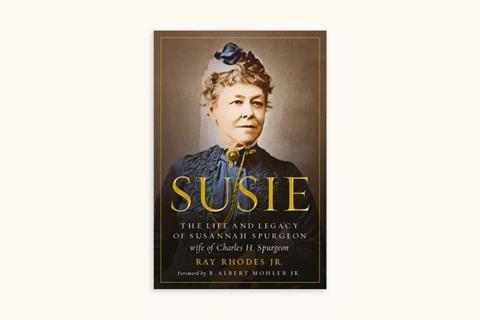 Susie is a heart-warming biography. Rhodes weaves together accounts to produce a lively and informative retelling of Susannah Spurgeon's life, with stories about her travels, her writing ministry, her deep faith and even how she and Charles fell in love. She seems to come alive in the pages of this easy-to-read and engaging book.
Over her 71 years, Susannah Spurgeon's faith was built while being the encourager and the greatest supporter of her husband, and in caring for many others too. She would often send books to poor clergymen, even when she was gravely ill. She suffered a lot of ailments but still her faith remained.
Even readers most unaffected by romance will feel a pang in their chest when reading of Charles' passing, and the account of Susie's lost love.
By the end of this book, Susie feels like a dear friend who loved her family, her humble ministry and her God. Her story should be a great encouragement to Christians that perseverance in the face of struggle might not reap rewards in the short term but will have a lasting impact for generations to come.