Advertisement feature
"It was once a flourishing, comfortable town, with cherry trees everywhere and welcoming, friendly people." said Vyacheslav Orlov, who lives with his wife Olga and three children, two of whom are married.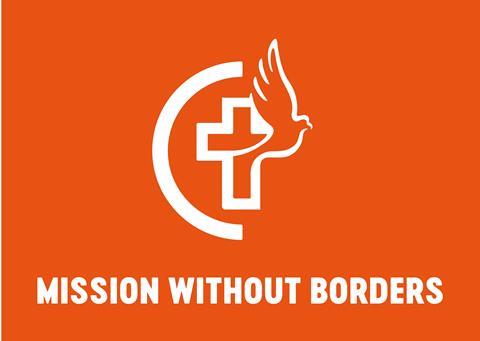 Sadly, like so many towns and villages in the east of Ukraine, Posad-Pokrovskiy in Kherson region is now in ruins. Everywhere you look, buildings are turned to rubble, office blocks are half-missing, chairs and tables still set up in rooms exposed to the sky, walls of homes torn away to reveal once cosy living rooms and bedrooms. And like many places, Posad-Pokrovskiy's water supply, electricity, gas and communications infrastructure were destroyed by Russian troops before they abandoned the town.
"Everything started unexpectedly and fast," said Vyacheslav, "At that moment we could never have imagined how much evil and trouble there would be. After several days of hell, we understood that this wasn't going to stop and we escaped with our neighbours. All we took with us was our documents and what was on us."
Over time, our frustration turned into anger, our anger into resentment. Then sadness and a slight hope came. Then the hope became stronger and turned into a deep longing for victory and peace. Peace became the most desirable and precious thing to all of us.
In the Bible, Jesus is called the Prince of Peace. When my mind recollects the unrelenting bombardment, the horrifying destruction that I saw, and my neighbours lying covered in blood, my only comfort is setting my heart to focus on the Prince of Peace.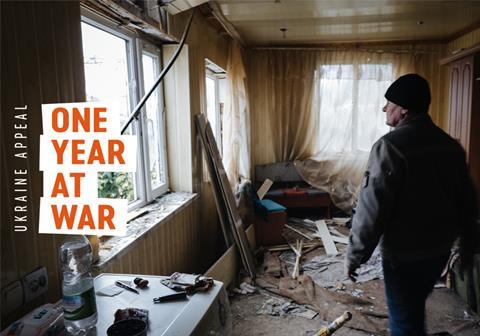 As soon as Vyacheslav and Olga heard that the Kherson region had partly liberated, they hurried back home.
Olga said, "It is impossible to describe the pain we felt when we saw what had happened here. We found the house, yard, and shed in ruins. One room of the house is relatively safe, so we'll live there. We have nowhere else to go, so little by little and step by step, we will rebuild everything. It will become our personal victory."
Mission Without Borders went into Kherson in November shortly after it was liberated, bringing 1,600 boxes filled with food, hygiene items and treats, warm clothing, blankets, pillows, bed linen, dried soup, roofing material, and Bibles for both children and adults.
Mission Without Borders is a Christian charity working in Eastern Europe. We have been in Ukraine for over 30 years. Together with 345 churches in Ukraine we're helping families and children caught in the conflict, providing trauma care and working to keep them safe, warm and fed.
Since February 2022, thanks to amazing help from Christian brothers and sisters, we're supported nearly 35,000 refugees with accommodation, provided warm clothing, food and hygiene parcels to 84,340 refugee families and distributed 5,500 Gospels and new Testaments.
But more help is now urgently needed. For more information or to donate to our Ukraine Emergency Appeal today please click here