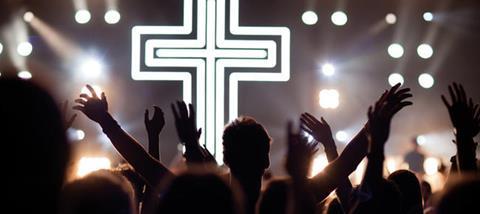 Young Christians care about sharing the gospel, giving to good causes and finding the right person to marry, according to a new survey published by the Evangelical Alliance (EA).
The Building Tomorrow's Church Today report comes after 1,703 UK-based Christians aged 18 to 37 were asked a series of wide-ranging questions about their lives, faith and church.
More than three-quarters of respondents (77%) had shared their faith in the past month. When an opportunity arises to talk about their faith with someone who isn't a Christian, 60% said they would take it, but would also 'feel nervous and awkward'.
The research found 91% of young Christians give financially – 47% give at least a tenth of their money away and this figure rose to 60% when looking solely at black and minority ethnic (BME) respondents.
The EA say that despite living in cash-strapped times, young Christians are a 'philanthropic generation who consider giving their money to charity a top priority'. Nine in ten had given to their church in the past year, and three-quarters to Christian charities.
Millennials (18-37 year olds) say their churches help them connect with God and other Christians. They also see their congregation as a welcoming, loving family. But the Church was not seen as being so helpful when it comes to finding a marriage partner. Only 10% of women and 19% of men said Church helps them 'a lot' to have opportunities to meet their future husband or wife.
The study also showed millennials find it easier to pray than to read the Bible – 63% said they prayed every day while only 25% said they read the Bible daily.
DIFFERENCES IN THEOLOGY
Theologically, the survey showed a wide gap between White British and BMEs. 77% of white British Christians said evolution and Christianity are compatible, while only 36% of BMEs agreed with the statement. There were also substantial differences in theology on hell and homosexuality. 77% of BMEs said hell was a place where the condemned will suffer 'eternal conscious pain'. Only 41% of white British agreed with that idea. BMEs were also far more likely to believe Christians should not marry non-Christians.
93% of BMEs said they agreed with the statement 'The Bible should have supreme authority in guiding my beliefs, views and behaviour'. Among white British respondents the figure was 86%.
Less than half (49%) said that the Christian teaching they find most benefits them is teaching from their own church. This illustrates that millennials believe other channels such as podcasts, online blogs and social media benefit them in their pursuit towards a closer relationship with God.
Steve Clifford, general director of the Evangelical Alliance, told Premier the research contained 'fascinating insights' which shows the need for church leaders to be engaging with young Christians in their congregations.
'We asked the question "How well does your church help you to understand the Bible?" and only 52% said "a lot". I think that's a challenge to us as church leaders.'
Clifford also raised the 'concerning' statistic that 30% said they had no mentor or group of friends to be open and honest with.
'Mentoring is the most effective tool we have in undoing past mistakes the Church has made and transferring wisdom gained over a lifetime.
'I look back on my Christian faith and I just know how important it has been to have people around me who I can be open and honest with…on the hard days I needed people around me, and that's another challenge for us as church leaders.'
The leader of the EA was positive about the research, arguing it proves that 'not all young adults are leaving the Church in droves'.
Yemi Adedeji, director of the One People Commission of the Evangelical Alliance, said: 'As church leaders we have a mandate to use the results of this survey to examine how we are engaging with young people and to consider how we can listen to the next generation and position them for success in every area of their lives.'
The research in figures
72% say faith is the most important factor in the decisions they make
93% say there are people they can look up to and learn from in their church
36% say their church is not really helping them have opportunities to meet a marriage partner
84% are serving in their church in activities that benefit the church family
73% of BMEs agree the Bible in its original manuscript is without error, compared to 52% of white British