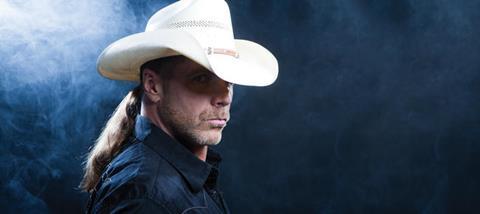 Shawn Michaels (born Michael Shawn Hickenbottom) is better known as professional wrestler 'The Heartbreak Kid'.
As one-time heavyweight champion in 2002, and the first wrestler to win the Grand Slam (1996), it's no wonder that entertainment website IGN described Shawn Michaels as the greatest professional wrestler of all time. 'Michaels was the most athletic, inspired and daring storyteller in the business; raising the bar for the entire industry with each match', reads the website.
But when it comes to Shawn's greatest memory of his lengthy career (1984-2010), the wrestler would rather talk about the moment he committed his life to Christ than bask in any glory his fans would bestow upon him.
FINDING FAITH
His conversion took place in April 2002, during a lengthy break from World Wrestling Entertainment (WWE). A back injury brought on by a match against The Undertaker in the Royal Rumble resulted in Shawn being told he'd never wrestle again.
'Things had fallen apart from a professional standpoint,' he remembers.
Shawn was addicted to painkillers, taking up to 35 pills each day. 'I was a mess, often passing out on the couch.'
His wife, Rebecca, would take care of him, and persistently prayed that God would help Shawn kick the habit.
As Rebecca's faith grew, Shawn started to read the Bible for himself and ended up in tears, praying the 'sinner's prayer' at a Bible study group in his local church.
Shawn recounts, 'I re-engaged in my faith in a much more real way and it was the greatest thing: becoming a Christian, being born again, whatever words you want to say. But for me it was developing a personal relationship with Jesus Christ and having a real faith in your life. Not just an abstract thing where you believe and might go to church here and there. It was a real active part of my life and the life of my family.'
THE DILEMMA
Having reignited his faith in God – Shawn was brought up as a Catholic and had served as an altar boy – the wrestler was faced with a dilemma. He'd made a remarkable recovery from his injury. But should he restart his career? Could he be both a Christian and a wrestler?
'Everything in the wrestling business ends up in a fight. Yes it is entertainment, but everything we do we resolve with physical violence. What kind of Christian statement is that?' he asked himself.
'As I struggled with that, it dawned on me that the one thing I've always been good at, has been in my heart and I've wanted to do for as long as I can remember, is wrestle. I realised God does not give us gifts he doesn't want us to use. I made the decision to go back.'
Shawn's choice was controversial, but as he grew and matured as a Christian he became less and less concerned about his detractors.
'The most important thing is knowing who you are in your faith, knowing who you are in Christ...If you can do that, you can darned well do anything.'
Shawn was confident his wrestling wouldn't be going against God's commandments. On the contrary, he'd be wrestling with God on his side.
Upon returning to WWE, Shawn was determined not to let his faith take a 'back seat'. Faith had become 'the most impactful and most important' part of his life.
SHAWN WAS ADDICTED TO PAINKILLERS, TAKING UP TO 35 PILLS EACH DAY
He stopped taking pills, stopped drinking and stopped taking drugs. Fame was no longer an idol. Money wasn't so important.
'There was nothing about my previous lifestyle that I wanted to revisit,' he says. 'I have to give WWE a ton of credit. They never once pressured me to try and do something that I was uncomfortable with. I didn't want to go over the top with cursing or sexual innuendo. But those were not really tough battles. It's not as if that's what Shawn Michaels or The Heartbreak Kid was reliant on. It was never a difficult stance to make.'
Shawn was able to wear T-shirts with Christian slogans inside the ring. But how does he justify participating in a sport which, in the eyes of many Christians, seeks to glorify violence?
Shawn's response is to say he's merely 'playing a part'. He compares wrestlers to actors.
'Absolutely no one questions the faith of the guy who is playing Satan in the church Christmas pageant. Nobody sits there and worries, "Oh my goodness, he must be struggling in his faith – we should rally around and talk to him!"'
And what about the sport's impact on younger fans?
'[Wrestling is] something that sons and dads enjoy watching. We have to be good stewards of whatever it is that we're doing. Our American Football is also violent. But I wouldn't say that it's bad.
'The focus is on us parents. I wouldn't suggest parking [children] in front of it and leaving them alone for two or three hours. But if it's something you can share together as a family, it's something which can also be edifying.'
FINAL BOW
Shawn's wrestling career ended for good in 2010.
'When I exited the ring for the final time, I walked away with complete peace. That would not have happened without my faith. If I had not been a Christian when I retired, I probably would have been another one of those athletes who struggled miserably through the transition to life after competition. But when I left, being a wrestler was no longer my identity.
'While I recognised that I had made an impact on wrestling, there was a place to which God had called me to make a more significant impact: my home. I said in my farewell speech that I was leaving to spend more time with my family, and I meant it. I have stayed true to my word.
'I took too many things for granted when I was wrestling, but now I continue to offer thanks for my career. I'm thrilled where my life is at. I've got the good Lord to thank for that.'
Wrestling for My Life (Zondervan) is out now