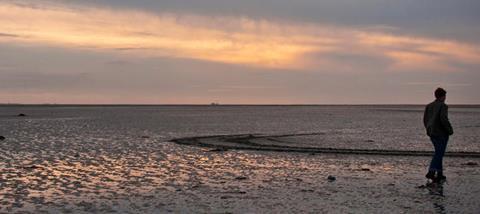 Jesus' rough, calloused fingers, skilled in wood and stonecutting, unrolled the scroll. In the local Galilean drawl, he began to read a familiar portion of Scripture:
The Spirit of the Lord is on me,
Because he has anointed me
To proclaim good news to the poor.
He has sent me to proclaim freedom for the prisoners
And recovery of sight for the blind,
To set the oppressed free,
To proclaim the year of the Lord's favour.
These were words recorded by the prophet Isaiah (in chapter 61) to encourage the people of Israel during troubled days when their future was uncertain. They were words the crowd in the small Nazareth synagogue had heard time and time again. Soothing words full of promise of better days; days that would come with the awaited Messiah. The Messiah would relieve them from all forms of oppression. They conceived of themselves as the poor, the prisoners, the ones in need of God's care.
Dare they believe that at last the promise was being fulfilled? Was the wait over?
Perhaps… But wait a moment! Something isn't quite right. Why had Jesus stopped the reading before the part about God's vengeance on the other nations when he cited Isaiah 61? Several people started shifting on their hard rock seats. Luke records Jesus saying:
'I assure you that there were many widows in Israel in Elijah's time, when… there was a severe famine throughout the land. Yet Elijah was not sent to any of them, but to a widow in Zarephath in the region of Sidon.' (Luke 4:25-26)
What is Jesus driving at, they would have been asking? A widow, a foreigner, a pagan woman who does not belong to the people of Israel? Where is Jesus going with this?
'And there were many in Israel with leprosy in the time of Elisha the prophet, yet not one of them was cleansed – only Naaman the Syrian.' (Luke 4:26-27)
Too far; he has gone too far! Syrians were long-time enemies of the Jewish people. The Israelites had suffered at their hands. How dare this pseudo-teacher betray his people in such a way, siding with the pagan outsiders! How dare he so emphasise God's concern for others? God's care was for them, for the chosen people, they are the object of God's favour!
In similar fashion, as God's people today we may too comfortably see ourselves as the privileged ones, the insiders, those entitled to God's favour and care. But Jesus' ministry causes us to ask: Are we, as Jesus was, alert, ready and willing to extend God's love to those our world considers outsiders, disposable, unworthy of inclusion?
This series of articles is a summary of talks given to the Keswick Convention 2014. The audio of the talk is available free at keswickministries.org