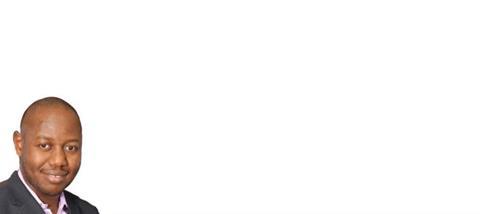 I decided one time at home ? I'm going to go to church, I'm going to respond to the altar call, and I'm going to commit my life to Christ.
I spent a few years working in the IT industry, and about ten years ago the Lord said to give it all up and come and work in ministry. I didn't really know what I was getting into when I came on staff at Jesus House in London. Once I was there, the Lord started to put on my heart that my real passion in life is for people, especially the underprivileged in our community.
When we look at our community, we say that whatever the issues and challenges our community is facing, it's our responsibility to find a godly solution to those issues. God's heart is for people ? even those who aren't in relationship with Christ. When the Lord calls us into ministry, his work is for us to be co-labourers with him, and so at certain points in time I just begin to feel the presence of the Lord speaking to me concerning a certain issue.
God's heart is for people ? even those who aren't in relationship with Christ
There was a time when I thought homelessness was not a problem at all in our community. I really didn't have a burden for it. But when God opens your eyes, and you feel the pain of the Father concerning that issue, you see it everywhere. Sometimes it's obviously not as straightforward as that. We have to recognise that it's the Father's heart, the Father's job, but we're the hands and the feet.
We've been running Christmas Lunch on Jesus for six or seven years now. It's part of the church's wider response to food poverty. We became aware of the situation in our local community that when most people are sitting down to their lovely Christmas dinners, some people have nothing.
At the time it was birthed, it was so heavy on the hearts of the leadership team that it wasn't right ? not in our time ? for people to be going hungry on Jesus' birthday. They shouldn't be going hungry, full stop. You get that righteous indignation about a certain thing. We go pray about it, over time God begins to reveal things, and you get an idea about what to do.
We put together a big hamper of all the essentials for Christmas lunch. We buy the food and ask members of the congregation to sponsor one or more of those hampers. Each Christmas we deliver hampers to between 1,000 to 2,000 families. For the first time this Christmas, we've expanded it by making it available for other churches to do in their communities around the country.
The value of each of those hampers can't be quantified in terms of money. In bringing it to people we also get an opportunity to engage with them, make friends and build relationships, and offer follow-on assistance. I've heard it said that most people in the UK are only two to three pay cheques away from a financial crisis ? from a situation where they could find themselves needing Christmas lunch on Jesus.
I get a mega sense of excitement about doing it. You never know who you're going to meet from one Christmas to the next. Each year we come away with amazing testimonies. We don't want to be lording over people, saying 'You're in need', but we want to give it in love. It's central to the mission of Jesus House ? our mission is 'in word and in deed'. It's an integrated approach, because we have the message of the gospel to share with people, and we are practical representatives of Jesus.
Ayo Adedoyin oversees the community action department and the communications team at Jesus House, London.