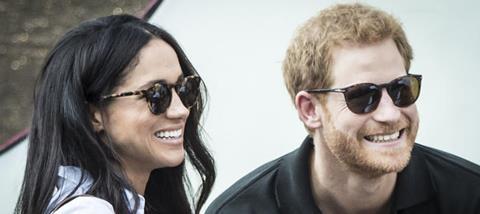 Yesterday the news came that we have all been waiting for: Prince Harry, a true romantic, got down on one knee and proposed to his girlfriend, actress Meghan Markle. And she said yes!
This story, hot on the heels of the celebration of the Queen's 70th wedding anniversary, has blown aside Brexit wrangles, Black Friday mania and Brisbane cricket blues. The announcement was breaking news across the world and BBC's Mishal Husain scooped an interview with the couple at Kensington Palace. They sat close on the sofa, the ring designed by Harry himself in full view on Meghan's finger.
They talked about how they met (a blind date), their courtship (quick, but not a whirlwind romance), tea with the Queen ("Harry's grandmother is an incredible woman") and meeting the corgis (they took to Meghan straight away). When asked about future plans they revealed that Meghan will leave her acting career and the couple intend to live at 'Nott Cott' in Kensington Palace.
At one level they are an ordinary newly engaged couple, blissfully happy and very much in love. But on another their relationship is anything but ordinary. They managed the first few months without publicity, but after Harry appeared at the Invictus Games in September with Meghan at his side, they have had to navigate the media attention of the world.
One aspect that has not escaped public scrutiny is the fact that Meghan has been married before. Historians and devotees of the Netflix drama The Crown will be well acquainted with the constitutional crisis that erupted last time a member of the British Royal family proposed to an American divorcee. How times and attitudes have changed! Meghan has been welcomed into the royal family and the Archbishop of Canterbury has signalled his blessing to them marrying in church.
Good news for marriage
The publicity surrounding the engagement is good news not just for Harry and Meghan but for marriage itself. Society's trend away from marriage has been one of the major factors influencing the rise in family breakdown. While almost all teenagers today aspire to marriage, only half will ultimately tie the knot, missing out on all the well-established benefits that marriage offers not just to the couple concerned or any children they may have but to society as a whole. A royal wedding with such a personable couple will play its part in changing attitudes towards marriage.
Putting on love
Harry and Meghan will not be short of people wanting to give them good advice for their future together. And from what they have told us so far they have many good ingredients already in place. They seem to be good friends and have much in common, not least a passion to use their privilege to help others.
As an actress, Meghan has been used to living life under some measure of public scrutiny. The early days of their courtship had to be managed in the context of busy schedules, crossing continents and time zones, but despite this they never went for longer than two weeks without seeing each other – they made it work.
Harry comments: "I know at the end of the day she chooses me and I choose her, and therefore whatever we have to tackle together or individually we'll always be us together as a team."
In a passage often read at weddings, Paul urges his readers to "put on love" (Colossians 3:14) – as an act of the will, even when we may not feel like it. If Harry and Meghan can keep that resolve in their sights as they embark on this new adventure together they will be building a marriage that not only benefits them but makes a positive statement to society as well.
Congratulations, Harry and Meghan!
Click here to request a free copy of Premier Christianity magazine
Get The Really Really Busy Person's Book on Marriage by Rob Parsons & Katharine Hill