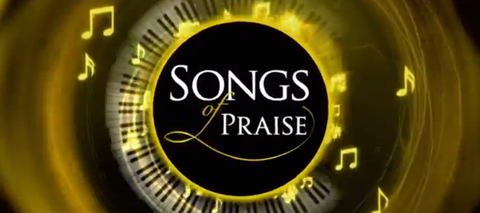 Songs of Praise, which has been running for 57 years, used to air late on Sunday afternoons but has been moved from the traditional slot of around 6pm to the earlier time of 1.15pm.
This is considered much more of an off-peak viewing time. The BBC's explanation is the new slot will allow the programme to be broadcast at a more consistent time. They say that the new slot is much less likely to be dislodged by sporting events overrunning.
However, Chris Angus from the Diocese of Carlisle has accused the BBC of "marginalising" the programme. He made the comments during General Synod, a meeting of the governing body of the Church of England, who in turn have written to the BBC to complain and ask for clarification.
But really, does this change of time actually signal anything significant?
Many of us don't watch very many TV programmes live any more, but use the broadcaster's catch up facilities or record them ourselves to watch later.
The move probably does signal something about the value the BBC places on the programme, or maybe the importance they attach to the people who watch it; they clearly think it is less interesting than sport or Strictly. In some ways it is remarkable that such a programme is still shown at all, given the relentless drive towards secularising our culture.
Is it worth complaining about? Does it really matter? Does it help the cause of Jesus Christ that Songs or Praise is on primetime?
Because I am not a regular watcher it is hard to comment in detail on the value of the programme but from what know I would not be a big fan. The presenters, although sympathetic, are not all Christians themselves from what I can tell. The format is rather bland with short testimonies which do not really challenge either the believer or the unbeliever. It does showcase a range of people who would define themselves as Christian and their stories are personal and often of interest. But they tend to be "warm and fuzzy" tales of God meeting some felt need, or helping them through some crisis or inspiring them to some project or other. Too many of these kinds of stories emphasise the therapeutic value of religion in general, not the unique and demanding claims of Christ.
And although these are real-life stories based in colourful locations, there is very little real cultural engagement; virtually no attempt to engage with the big questions people have, or to defend the faith as reasonable and well-attested.
There is no sermon to speak of, just a prayer. So there is no real opportunity for the audience to appreciate what happens in a proper church and to hear the messages they need to hear. It is not that we want hell-fire and damnation every week but a bit of faithful Bible teaching wouldn't go amiss and would probably be much more engaging.
Maybe it is good thing that there is a programme on mainstream TV showcasing Christian testimonies and singing Christian songs, both ancient and modern, but if I was going to campaign about anything it would be to have more real churches being broadcast with lively preaching, testimonies, apologetics and real Christians talking about sin, the joy of salvation, the afterlife and the lordship of Jesus over all things.
Graham Nicholls is Director of Affinity
Click here to read a response to this article, written by a producer director from Songs of Praise
Get more articles covering news, culture, faith and apologetics in every print issue of Premier Christianity magazine. Subscribe now
Premier Christianity is committed to publishing a variety of opinion pieces from across the UK Church. The views expressed on our blog do not necessarily represent those of the publisher