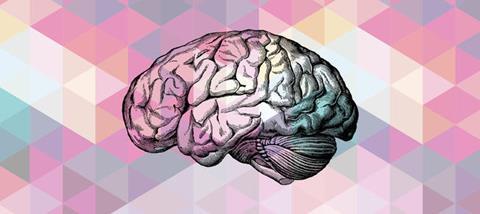 I'm in the middle of a worship service. The band is in the zone, the song choice is perfect, and the congregation are absorbed in adoration. And yet I am surprisingly unmoved and underwhelmed. It is not the first time.
Sometimes I go to prayer meetings and while everyone else seems to be enjoying God's undivided attention, I feel disconnected. Sometimes I go to festivals and it feels like I am the only one left in my seat during the response time. It's that left-out feeling I sometimes get in the pub with my pint of coke while the other men and their beers seem to be bonding on a whole other level. Or the outsider feeling I get when I walk into the kitchen full of my son's teenage friends and the room goes awkwardly silent. I know each of them and yet suddenly they feel like strangers. God too feels like a stranger to me. And not only in those worship services, prayer meetings and festivals, but anywhere, everywhere. What am I doing wrong?
It turns out I am not alone. As I travel I have come across many Christians who feel left out, awkward, and estranged from God, even when they are part of thriving churches, and dedicated to engaging in regular Christian disciplines. Some identify intellectual challenges they are wrestling with, others talk of an emotional distance from God, while others bemoan a practical isolation from God. We're embarrassed to admit it, but it is often as though there is a huge obstacle between us 35 and God, and we don't know what to do about it. We, the estranged, struggle to admit it at church, because week-in week-out we are taught that God wants to be our friend, our confidante, our rock, our aide, and has died to make that possible. But what if he is not that to us?
The Psalms say that God is close to his people: "The Lord is close to the broken-hearted and saves those who are crushed in spirit" (34:18); "You hem me in behind and before, and you lay your hand upon me" (139:5)
But scripture also indicates that God is far away from us. The Psalm 139 verse that speaks of God's proximity immediately goes on to speak of God's mystery: "Such knowledge is too wonderful for me, too lofty for me to attain" (139:6). Similarly, the psalmist writes: "Great is the Lord and most worthy of praise; his greatness no one can fathom" (145:3).
Often in scripture we hear about God's people struggling with their distance from God: "when you offer your many prayers, I am not listening" (Isaiah 1:15); "now the Lord has abandoned us" (Judges 6:13); "no one may see [my face] and live" (Exodus 33:20) and "Lord, do not be far from me" (Psalm 22:19).
These latter verses may not make it into our sermons and daily reading notes, but they are there nonetheless. They point to an often ignored but vitally important thread throughout the scriptures that we need to hear – God often feels like a stranger to us. This may sound like bad news, but what if acknowledging our fear that God is a stranger is actually the greatest opportunity we could be given?
THE INCOMPREHENSIBILITY OF GOD
After writing the most exquisite and theologically rigorous treatise on the character and perfections of God, the apostle Paul concludes in his letter to the Romans that this God he has been helping us understand, is in fact beyond understanding:
Oh, the depth of the riches of the wisdom and knowledge of God! How unsearchable his judgments, and his paths beyond tracing out! 'Who has known the mind of the Lord? Or who has been his counsellor?' …For from him and through him and for him are all things. To him be the glory for ever! Amen (Romans 11:33-36)
Is it discouraging that the great theologian Paul concludes that God is unfathomable? Paul certainly did not write these words in a spirit of defeat, confusion or despair. Instead, they inspire wonder and worship from him.
After 22 years of marriage I know my wife pretty well. But sometimes she surprises me by doing something unexpected. At first I may feel discouraged, worried whether I really know her as I thought. Then I remember this is how it was during our early weeks of dating – how exciting it was back then to find out new things about her. This gives me great hope for the next 22 years – there is still more for us to discover and learn together.
It is this exciting quest that we need to celebrate in our understanding of God. Just when we think we are getting to grips with our faith, we realise that we have barely scratched the surface in our understanding of God. Acknowledging that he is still to a great extent a stranger motivates me to want to know him better. Just like knowing that nobody had set foot on the top of Mount Everest or the surface of the moon drove human innovation and exploration, so our recognition of a God that is incomprehensible can spur us on to apply our energies that we would find him and know him more. The same Paul that described God as "unsearchable" also boasts of straining forward, eagerly pursuing God with all of his strength.
"The Bible does not promise us the uninterrupted experience of the glory and presence of God"
THE INVISIBILITY OF GOD
It can be disconcerting when our worship songs speak so eloquently about experiencing the presence of God. We sing of how we feel God near us, his arms around us, his comforting presence enfolding us. This language is there in the Bible but alongside that there is also a lot about God's absence and distance.
From the expulsion from Eden, to the prohibitions regarding the Holy of Holies, to the psalms that lament a God who seems to be hiding, to the disciples left standing and staring up at the clouds, the Bible never guarantees that we will consistently experience God's proximity to us. The invisibility of God is a constant reminder of his absence. And yet we were built for intimacy with a God who is omnipresent. How can this paradox be reconciled? Paul puts it like this: "For now we see through a glass, darkly; but then face to face: now I know in part; but then shall I know even as also I am known" (1 Corinthians 13:12, KJV).
There are two signs of hope in this metaphor. Firstly, we do see something of God, albeit distant and distorted. Secondly, this perspective we have of God is only temporary. Although God is a stranger to us now, one day we will see him face-to-face in all his fullness. Sometimes my work means I get to meet authors, politicians and leaders in the world of business or entertainment. In advance of my meeting them in the flesh, I do some research. I read their books, look at photos of them on the internet, find out what they have been doing recently. Our future face-to-face encounter inspires my interest. How 39 much more should that be true when it comes to our pursuit of God?
Strange encounters
If you feel as though God is distant, remember that you might just meet him in the stranger. If you do, you'll find yourself in some good company
Abraham puts on lavish hospitality for three strangers who somehow mysteriously represent God. He ends up receiving great blessing but also a lesson in the power of persuasive prayer he will never forget.
Lot welcomes two strangers to his home with dangerous consequences for his family, especially his daughters and the city of Sodom.
Jacob wrestles a stranger in the middle of the night and is permanently disabled as a result. His tussle with God lands him a limp but also a new identity and a renewed calling.
Gideon is greeted by God incognito with a prophetic message; despite his popular standing as the pin-up for a Bible ministry, he offers us a working example of what happens when you take God for granted.
Cleopas and his companion walk home after the crucifixion of Jesus when they are joined by a mysterious stranger who not only revolutionises their understanding of the Old Testament, but transforms their grief into hope.
THE INTANGIBILITY OF GOD
God's intangibility means we struggle to feel him, to sense his physical presence. This is difficult for us. The instant gratification of an encouraging word, a warm welcome or an affirming embrace can appear so much more real and meaningful compared to the ephemeral, untouchable God.
The problem is doubly compounded when everyone else gives the impression that they are permanently in touch with God. But the Bible does not promise us an uninterrupted experience of the glory and presence of God. That is something we were built for but is not yet ours. In the meantime, we live with the tantalising reality that sometimes we can sense God moving in situations around us and sometimes we cannot.
Sometimes we hear his voice, and sometimes we do not. Sometimes we can feel his Spirit stirring in us and sometimes we wonder if he is there at all. The longing that these experiences would come and last forever is part and parcel of our longing for heaven. But there can be immense joy in this. Just as for an engaged couple the frustrations in waiting to be married are tempered by the joyful anticipation, and the intimacy of sharing hopes, dreams and plans, so it is for us – although God is more intangible than we would like, it is important preparation for eternity.
"What if we're made to wrestle with God, rather than blindly accept what we've received?"
WHAT NEXT?
Discovering that God is a stranger offers us a great opportunity. It can be the beginning of a new adventure with God rather than the end of the story. It can be liberating to know that God's invisibility, incomprehensibility and intangibility which makes our spiritual lives so difficult, actually can make it deeper. They drive us, motivate us, inspire us to long for the promise of God's presence.
But there is something else about understanding God as stranger that can help us draw close to him. If you do a quick scan through the Bible, God is not only estranged from his people – a lot, but he also chooses to turn up as a stranger – a lot.
God turns up incognito to Abraham in the form of three visitors, to Jacob as a stranger to be wrestled in the night, to Gideon in the wine-press, to an innkeeper who provided overflow accommodation in a crisis, to Pharisees who saw only a political agitator, to crowds on a hillside who saw only a criminal being executed, to Mary as a gardener, to his disciples as a fellow traveller to Emmaus, to Paul as a blinding light on the Damascus road. The Bible is full of people who do not recognise God. Why does he choose to come this way?
Jesus himself tells us the reason he is a stranger. It is hidden in plain sight in the daunting and disarming parable of the sheep and the goats. Jesus clearly explains that he comes to us as a stranger to test whether or not we are true disciples headed for heaven. Jesus challenges his followers about the authenticity of our discipleship. It is not based on our feelings in worship services, or our attendance at prayer meetings, but on the way we have met the needs of strangers in need around us.
If we want to know God who is a stranger to us, we need to know the strangers around us. We need to really welcome them into our schedules, into our homes, into our lives, into our hearts. As Nicky Gumbel, the vicar of Holy Trinity Brompton, has said: "You are never more like God than when you are helping hurting people, lifting up the fallen and restoring the broken."
I used to live in Albania and back in the 1990s there was a growing industry of knock-off products available on the grey market. Ray Benn sunglasses, Joke-a-Cola and Abbibas trainers were all freely available. These products had a charm about them as they didn't take themselves too seriously and for the frugal shopper offered a pretty cheap alternative to the authentic branded goods. But sometimes the labels claimed the products were genuine. They looked very similar at one level to the products they were emulating, but a sip or a touch and you knew you had bought less than you had bargained for. There is a frightening line of argument in Jesus' teachings where he explains that no matter what we have called ourselves, whatever label we may use to describe our faith affiliation, many of us will find out that God is an eternal stranger to us. This must be the greatest fear any believer can have – that despite calling ourselves Christians, God sees us as self-deluded strangers.
Sometimes that left-out feeling we have needs to be properly checked out. Sometimes those that are lost in worship are just lost. But sometimes our feelings of disconnect can help us relate to those who really are disconnected. Here at the heart of our understanding of salvation, God is truly, deliberately and wonderfully stranger.