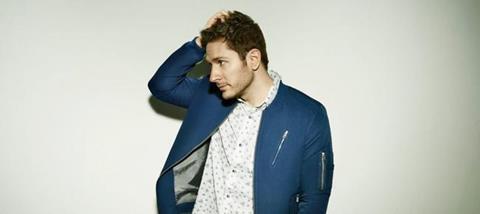 OK, so the news that BBC Radio 1's Top 40 will now be broadcast on Friday afternoons (rather than Sunday evenings) isn't world changing. But for nostalgic music fans, this is the end of an era.
The music industry has decided to have a synchronised international release day for new singles and albums. From now on, you can expect your favourite artist to release their new album on a Friday, rather than a Monday.
One of the first US artists to make this switch is Adam Randal Young, better known as Owl City. The 29 year old releases his fifth album Mobile Orchestra today.
Owl City is best known for his hit single 'Fireflies'. The remarkably catchy song reached the number one spot in the singles chart back in 2009.
Multiple albums, tours and awards have since followed. But many don't know that Adam Young is also a committed Christian.
Plenty of musicians (especially in the USA) say they believe in God. Some of them even thank the Almighty when they win MTV awards. But how much does this faith really affect the way they live their lives?
It would be unfair to name names, but it's not hard to think of celebrities who grew up in church, sang in the choir, had what appeared to be a genuine faith...and then got pulled so far into the world of fame and celebrity, that their lifestyle ceased to reflect the faith they once professed.
The multiple examples of 'young innocent church goer turned bad by the music industry' has even led some to declare that it's impossible to keep your Christian morals and be a successful mainstream pop artist.
But so far Adam Young has shown that view to be demonstrably false.
He's not an overzealous Bible-bashing type. He doesn't play at Christian festivals. He's very much in the mainstream. Earlier this week I witnessed Owl City's new single being blasted over the sound system of one of the largest retail stores in the country.
But Adam isn't trying to hide his faith either. And he certainly has no intention of compromising it. When I interviewed him in 2012 he talked openly about how he wants to stay grounded and deliberately surrounds himself with people who are a positive influence on him.
What's so exciting about Owl City is that he hasn't just kept himself out of trouble and negative headlines. He's consistently made superb music.
And while previous tunes ('Galaxies' and 'Angels') may have hinted at Owl City's faith, Mobile Orchestra contains the singer's most overtly faith based song to date. Click below to listen...
To receive a free copy of Premier Christianity magazine click here