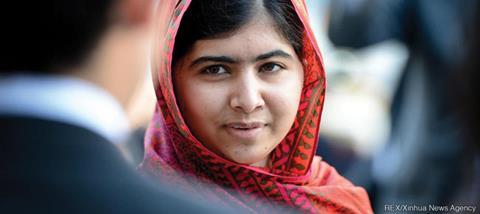 In March 2013, Séléka militants in the Central African Republic (CAR) attacked the country's capital, Bangui. Leontine fled as she heard the shots ring out.
'I hid behind a tree but they followed me, shooting all the time,' she recalls. 'One held the gun to my chest and knocked me to the floor, another one ripped my clothes off me, and the third raped me. It was very violent. One after another, the three of them raped me until I lost consciousness. They left me like that; lying on the ground, unconscious.'
With practical and spiritual support from Tearfund, Leontine survived her ordeal; however, more than a year on she is still in excruciating physical and emotional pain, and her attackers have never been brought to justice.
RAPE AS A COMBAT STRATEGY
Unfortunately, Leontine's story is far from uncommon in areas of conflict. Conservative estimates suggest that between 20,000 and 50,000 women were raped during the 1992-1995 war in Bosnia and Herzegovina, and similar figures were recorded during the 1994 genocide in Rwanda. In the Democratic Republic of the Congo (DRC) – known as the 'rape capital of the world' – approximately 1,100 rapes are reported each month; an average of 36 women and girls each day. Sadly, rape and violence go hand in hand with conflict.
According to Tearfund's Katie Harrison, who has visited many conflict and post-conflict situations around the world, rape is 'constantly used as a weapon of war'.
'We know from the way women describe rape that soldiers are trained to do it a particular way,' she says. 'In the CAR…there are usually two or more men per woman, they are often armed and the positions used are very similar in each case. The soldiers are trained to do it that way. In DRC, they often use a foreign object.'
Sexual violence is used tactically because it is destructive on so many levels. It can be agonisingly painful during the attack and for years afterwards. Some women actually die from their injuries. Rape causes family and community breakdown, and accelerates the spread of sexually transmitted infections, including HIV. It has become a classic terror strategy, ensuring that women either do as they are told or flee when they come under attack.
Whereas in some countries rape victims are left behind to tell the tale, in others, such as Iraq, they are systematically sold into sex slavery by their captors. 'Mayat', a 17-year-old Yazidi, is one of around 40 women being held as a sex slave by Islamic State (IS) militants. The women are abused up to three times a day.
'Our torturers do not even spare the women who have small children with them,' she tells Italian newspaper La Repubblica. 'Nor do they spare the girls. Some of our group are not even 13 years old…Even if I survive, I don't know how I'm going to cancel from my mind this horror.
'We've asked our jailers to shoot us dead, to kill us, but we are too valuable for them…They say we are like goats bought at a market.'
Of course, sexual violence doesn't only affect women. Thousands of men and boys have been sexually assaulted during times of conflict. Furthermore, males are often coerced into perpetrating violence against women. Male child soldiers are forced to rape under threat of death as part of their initiation, while in other cases men are rewarded for displays of brutality.
"THEY SAY WE ARE LIKE GOATS BOUGHT AT A MARKET"
FORCED FROM THEIR HOMES
Rape isn't the only atrocity women face as a result of war; displacement also has lasting implications for women, families and communities. At the end of 2013 – even before the Iraq crisis forced an estimated 1.8 million Iraqis from their homes – around 51.2 million people worldwide had been forcibly displaced due to 'persecution, conflict, generalised violence or human rights violations', according to the UN News Centre.
Many women have gone from leading ordinary lives to living in cramped, inadequate housing. Some have lost husbands, who are often seen as financial providers and protectors. Others have been separated from their children. Many have no income and struggle to feed their families, particularly if they do not read, write or have any existing business skills. This can lead to feelings of guilt and worthlessness.
A Lebanese pastor who has been working alongside Syrian refugees said: 'I visited a family where 20 or 30 people were living in just one room. I asked one of the women how they could all sleep in there. She told me, "We sleep standing up."'
In another example, he says: 'I saw a lady cutting grass by the road, and I went to ask her what she was doing. She said that she was taking the grass to give to her children. She had nothing else to give them to eat.'
Supported by Tearfund, this pastor and his church are currently able to help 500 families.
A recent report from the International Rescue Committee (IRC) entitled, 'Are We Listening? Acting on our Commitments to Women and Girls Affected by the Syrian Conflict' focuses on the many difficulties faced by Syrian women and girls who have been displaced. Prefacing the report, IRC president and CEO, David Miliband, asks: 'How is it that women and girls make up the highest number of refugees and displaced populations, and yet, they are the least visible?
'Women are routinely excluded from key decisions, which range from family safety to the design of humanitarian aid delivery and post-conflict nation rebuilding; the concerns of women continue to be marginalized.' He adds: 'Women and girls, from Syria to South Sudan, want to eliminate the fear that shapes their day-to-day reality, and they require help to do so. We must live up to our obligations and listen to and protect those most vulnerable to violence.'
DISPLACED AND PREGNANT
More than 2 million Syrians have fled to neighbouring countries and 4 million are internally displaced. With more than 191,000 Syrians reported dead, many have lost or been separated from family members.
Safiyya and her husband left their home in Daraa, Syria, when trainee teacher Safiyya was eight months pregnant. They were repeatedly fired at during the six-hour overnight walk to Jordan. Safiyya now works as a paid supervisor at a nursery for Syrian refugee children run by a local charity in partnership with Tearfund; the family's only source of income.
'While we were [in Syria], we were not living in our houses, but in shelters underneath,' she explains. We heard stories that people unknown to us would come into the village and massacre; beheading, slaughtering people in their houses. A cousin and a neighbour…I witnessed them [being] slaughtered…'
Safiyya believes the stress surrounding the conflict may have harmed her baby. 'Whenever we would hear rockets I would faint,' she says. 'My baby would stay still, not moving, because of my fear. Most of the time he is sick. My fear has probably affected his health.'
Figures from the Reproductive Health in Crisis Consortium show that the 10 countries with the highest maternal mortality rates (MMRs) are all undergoing or have recently undergone conflict.
Josh Levene, Christian Aid's expert on gender inequality and poverty said: 'In a crisis or refugee situation, one in five women of childbearing age is likely to be pregnant.
'Conflicts and natural disasters put these women and their babies at risk because of the sudden loss of medical support, compounded in many cases by trauma, malnutrition or disease, and exposure to violence.'
THERE IS HOPE
Despite the bleakness of war, there is hope. In some instances, women find a resilience within themselves that they never experienced until faced with severe trauma.
Pakistani schoolgirl Malala Yousafzai – who was shot in a targeted Taliban attack and is now a campaigner for education and women's rights – is perhaps the best example of this. However, many other women are also making a difference, despite their seemingly impossible circumstances.
Now living in Jordan, Syrian refugee Kamar is recorded in the 'Are We Listening?' report as saying: 'Syrian women are smart. Things have changed and now they are the providers of the household. They are tired, they struggle, but they are a pillar.' While conflict is never desirable, it can give women a voice and a platform from which to raise awareness and effect change.
Furthermore, aid agencies and churches around the world are helping to provide education, resources, practical help and spiritual support for those affected by conflict. With the help of aid agencies such as Christian Aid, Tearfund and many others, families are more likely to survive conflict and to get back on their feet once the fighting is over.
Harrison says: 'The Church is often blamed for a lot, but there are many countries around the world where churches play a huge part in bringing peace and hope, and helping people recover.'
How you can help
Joe Ware, church and campaigns journalist at Christian Aid, suggests three ways we can help support women affected by conflict:
1. Pray: Praying for peace and for peacemakers is a great place to start. Also, women are critical to building a culture of peace but are often left out of peace negotiations. Of the 14 peace negotiations held under UN auspices in 2011, only four women participated on negotiation teams. We need to see women being more involved.
2. Act: Sexual violence is a recurring theme in almost every conflict. You can sign a pledge at www.wewillspeakout.org , promising to do your bit to end sexual violence.
3. Give: Women often carry the greatest burden of caring for their families during war, so they often directly benefit from humanitarian aid. Christian Aid and other organisations ensure that the needs of women affected by conflict are always specifically identified and addressed
Click here to receive your free copy of Premier Christianity magazine.