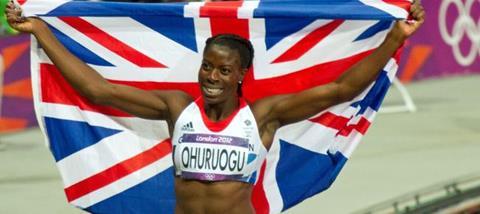 Was 2015 a disappointing year for you?
Yes and No.
I say 'yes' because I went in as defending champion and I think I expected a better show from myself [at the World Athletics Championships]. And I say 'no' because I got bronze in the relay.
I just think the whole year had been a bit up and down. I think I was just happy to see the season done to be honest.
When you go through dips like that, how do you get out of it?
The problem is when you don't set yourself up for the championship. I had to go back and reassess what was going wrong that was allowing me to lose focus and become distracted throughout the season.
I always think everything happens in the right place at the right time for the right reason. I probably didn't run as good as I wanted to run in 2015 but considering I got hurt halfway through the year and probably went into the championships half ready, I still came out a run two seasons best. I ran 50.1 off of very lackadaisical training and preparation going into the champs.
Sometimes it's just a question of pushing things around and putting the puzzle pieces in the right order. It wasn't really a bad result. It just taught me I can do it when I want. I can run races when I want I just have to have everything in the right order.
You have a strong Christian faith. How does that help you in situations where you're disappointed?
Sometimes people think because you pray and do all the right things as best you can, everything is going to be brilliant all the time. It's never like that at all.
But you do realise there's a bigger picture and it puts things in perspective. I must admit coming off the track last in Beijing I was pretty devastated. But it just wasn't supposed to be. For other athletes who've worked really really hard, maybe they deserved it more than I did? You don't know what other people go through.
Coming last in Bejing was a real wake up call. I had to go back and sort out my team. I had to get rid of a few people because all that culminated in the result I had. I'm by no means blaming anyone. It was me! But I think there were certain distractions. That was helpful because I'd rather have that result in 2015 than 2016 or 2017. Sometimes you need a wake up call.
Your competition with Sanya Richards has gone on for years. How do you get on personally?
I like Sanya because we both started at the same time in 2004 Athens Olympics. I was 20 so she would have been 19. I remember seeing this 19 year old who was running crazy quick that could possibly win gold and it just blew me away. I never thought we'd be in that rivalry and never saw that happening because I just thought she was really amazing.
The great thing about the 400m is most of the girls that run I've known a long time. And you begin to see people just as humans. You want to beat them but you see their stories and ups and downs. It's quite comforting to know we all understand each other's journeys and are very respectful of that.
You've got a sister following in your footsteps. What's your advice?
It's really tough. I know I've set a really high standard and I don't want her to crumble under that pressure. But the advice I give is enjoy what you're doing. The 400 is tough. It will lure you in, chew you up and spit you back out! You have to learn to understand the event and be patient.
You can't just go in and expect everything to go perfect. You have to be prepared to go the long distance with the event. I've been doing it over 10 years and I'm still trying to figure it out. There's no quick fix and you have to be prepared to stick at it and make it work.
Are you looking forward to Rio?
I think so! I dunno, this season has felt different. I've enjoyed the training. It will be tough that goes without saying. But I think so!
This interview was given to Premier by our media partner Passion For Sport
Click here to request a free copy of Premier Christianity magazine