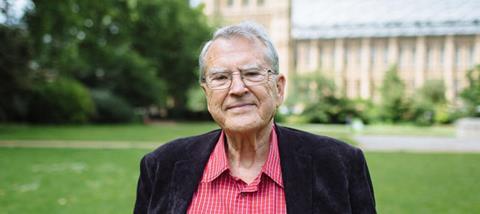 Over 40 years ago my mentor Dr Martyn Lloyd-Jones (1899-1981) introduced me to the Bible Reading Plan designed by the Scottish pastor Robert Murray M'Cheyne (1813-1843). It allows a person to read through the New Testament and Psalms twice a year, and through the rest of the Bible once each year.
In addition to following this plan there have been moments over the years when a particular verse or passage so gripped me that I felt compelled to read these daily in addition to my regular Bible reading. For example, I read Luke 6:37-38 every day for over five years: "Judge not, and you will not be judged; condemn not, and you will not be condemned; forgive, and you will be forgiven; give, and it will be given to you. Good measure, pressed down, shaken together, running over, will be put into your lap. For with the measure you use it will be measured back to you" (Luke 6:37-38).
I needed to read and apply this verse regarding forgiveness and not judging because I find it so easy to point the finger and hold a grudge. It was also encouraging to remember that Jesus promised to bless those who practiced these words. They made a huge difference in my life and ministry.
Over two years ago I felt equally compelled to read Romans 12:3 every day: "For by the grace given to me I say to everyone among you not to think of himself more highly than he ought to think, but to think with sober judgment, each according to the measure of faith that God has assigned" (Romans 12:3, ESV).
This verse is a key to one coming to terms with the limits of his or her anointing and gifting. One of the hardest things in the world is to admit to ourselves that there are definite limits to our ability and gifting. It hurts. It is so humbling.
I have always been a hero-worshipper. I have long been enamored with Jonathan Edwards (1703-1758), the leading light in America's Great Awakening. But when I read Edwards I am humbled to dust. What a mind! I had to admit that I am no Jonathan Edwards. And when I was at Westminster Chapel I had to admit the whole time that I was no Martyn Lloyd-Jones, probably the greatest preacher since C.H. Spurgeon (1834-1892).
Romans 12:3 helped me during my years at Westminster and this verse continues to help me now. It is a caution to those of us who take ourselves too seriously. Or who somehow allow a feeling of entitlement to creep in. It means we must show integrity with regard to what we know to be true in our heart of hearts – that there is a limit to our anointing, ability and God's calling on our lives.
The phrase "measure of faith that God has assigned" shows that God takes the responsibility for our calling, gifting, anointing and ability. It means that each of us has a limit to what we can do. The Greek word metron is translated "measure" in Romans 12:3. It is translated "limit" in John 3:34 (NIV); Jesus was given the Holy Spirit without limit. You and I have a measure – or limit – of the Spirit. So too when it comes to the way God has called us, none of us has faith without limit. It means nobody can do everything. If we are governed by integrity – transparent honesty, we will admit to ourselves what we can and cannot do. Yes, it can be very humbling.
But why do I read Romans 12:3 in my old age? It is because I need to come to terms with the fact that God may or may not be finished with me yet. I have had more than one prophetic person give me a word that I still have a future ministry. Really? Am I to believe this – now that I am almost 84? It seems silly. But what if it is true?
I therefore have chosen to read Romans 12:3 every single day to keep my head screwed on. Knowing that God can give or withhold mercy and still be just, I recognise daily that God has assigned my calling and future. I would be a fool to argue with him. Therefore I read this verse knowing that my future is in his hands and that if he is not finished with me yet, it is his sovereign will. After all, I am close to the end! But that does not mean I am at the end of God's purpose for me.
Romans 12:3 gives me enormous comfort. John Calvin's (1509-1564) final words before he died were: "Lord, You crush me, but that it is Your hand it is enough". None of us can do better than God's will. The Lord only wants what is best for us (Psalm 84:11). This knowledge not only comforts me but takes guilt from me for not accomplishing more than I have. The buck stops with him.
Enjoyed that? Get more articles covering news, culture, faith and apologetics in every print issue of Premier Christianity magazine. Subscribe now for HALF PRICE (limited offer)