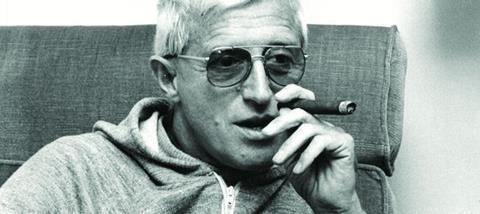 The resulting scandals have engulfed political parties, media institutions, care homes, hospitals and, of course, the Church.
In March the resignation of Cardinal Keith O'Brien, Britain's most senior Roman Catholic cleric, shocked many and reinforced negative perceptions of priests and abuse. O'Brien now faces a Vatican inquiry into allegations of improper behaviour that date back to the 1980s.
Abuse in the Protestant Church
The Church of England is not immune to safeguarding failures. Many children suffered 'abiding hurt and damage' at the hands of Anglican clergy in Sussex for two decades, according to Rowan Williams' damning report released at the end of August 2012.
This year three retired Anglican priests from Sussex have been jailed for sexual offences. For Christians this is difficult and uncomfortable reading, and something many people in the Church don't really want to think about. Perhaps that's been part of the problem.
Churches are responsible for caring and nurturing more young people than any other sector outside schools
Another reason churchgoers might struggle with safeguarding issues was raised by the former Bishop of Chichester, Rt Rev Dr John Hind. Reacting to the abuse scandal he said, 'I think there's been an instinct, which I think is quite a good Christian instinct…to think the best of someone until you know the worst.
'[But] in safeguarding terms that's actually a very dangerous policy, and I think one of the things we've learnt is that anybody may be an abuser.'
What we do know is that it's biblical to call for justice and expose wrongdoing. Jesus says, 'there is nothing concealed that will not be disclosed, or hidden that will not be made known' (Matthew 10:26). In John 3:20 Jesus tells Nicodemus, 'Everyonewho does evil hates the light, and will not come into the light for fear that their deeds will be exposed.'
Historic abuses
Most of the stories that have come to light in the past year are so-called 'historic' cases of sexual assault against children and young people. Artist and entertainer Rolf Harris was arrested in March as part of Operation Yewtree, the police investigation into the sexual abuse claims. Harris is one of 12 public figures arrested for crimes which allegedly took place in the 1960s, 70s and 80s. Others arrested include Gary Glitter, DJ Dave Lee Travis, comedians Freddie Starr and Jim Davidson, and PR expert Max Clifford. Harris has since been released on bail without charge. In May, Clifford pleaded not guilty to 11 charges of indecent assault.
It is the number of allegations against Savile that is unprecedented. A joint report issued by the NSPCC and the Metropolitan Police in January said approximately 450 people had come forward with information relating to Savile's offences, and 214 formal crimes had been recorded.
Some commentators believe that such abuse couldn't happen today. The government now expects all organisations open to or likely to have contact with children to adopt a 'formal, working' safeguarding policy, and a special coordinator to deal with concerns and allegations of abuse. But has the Church got its own house in order? How can we be absolutely certain we are protecting our children and young people, and what can we learn from past mistakes?
Responsibility
The overall picture is good, says Simon Bass, a former social worker and chief executive of the Churches' Child Protection Advisory Service (CCPAS). 'Churches are responsible for caring and nurturing more young people than any other sector outside schools and there's a great deal of amazing work being done,' he says. 'Most people will only ever experience the positive side of this work but clearly the Church has a responsibility to not only ensure that churches are safe today but [also] to minister to those who have been harmed in the past.'
A safeguarding policy is only as good as the people who follow it
Phil Johnson battled to expose the Chichester scandal after he was abused for nearly a decade by two Chichester priests. He now campaigns for the group Minister and Clergy Sexual Abuse Survivors, and told Christianity magazine that sadly he is aware of abuse that has taken place in the past year. 'I don't think it's possible ever to completely stop all abuse,' he says. 'The problem is that a safeguarding policy is only as good as the people who follow it, and only as good as the training. There's not a lot you can do if people refuse to abide by [it]. 'And that's one of the problems that we had here in Sussex. Concerns had been raised over a period of many, many years, and accusations were not properly recorded ? they've not been properly reported to the authorities or even to the safeguarding advisors.'
Cover ups
Just last year it was reported that in 2011 an evangelical church leader in the south of England told a victim of sexual assault not to report the man responsible to the police.
The woman, who was abused at the age of 12, was told to be 'merciful' and that it was important that Christians 'keep the testimony' of the Church and therefore protect the institution. The woman did go to the police, however, and her abuser was convicted. When the Church fails to protect children properly the results can be devastating, but for many survivors the abuse is compounded when they try to report what happened.
When Catherine made a statement to the church about the abuse she had suffered, she felt on the outside of an impersonal process. She told Christianity magazine, 'No one ever picked up the phone to [speak to] me, and [while] the church had put pastoral support in place for the perpetrator, there was no provision for the victims.
'The process was addressing the allegations but not the women behind them. The church had no idea whether I had any support, was profoundly affected by what had happened, or had come to terms with it. The truth was that I was not doing well at all and was in counselling about the incident.'
Catherine was in fact attending a new and very supportive church, but no one dealing with the allegations at her old church checked to find out how she was coping, or whether she was in church at all. The church also told Catherine that as part of its process, her statement about the incident would be posted to the church leader being investigated.
'But they didn't tell me when that would happen. I contacted them repeatedly to find out; I wanted to know in case my mother bumped into the man in the supermarket ? she would want to be forewarned. Those sorts of things mattered and were a source of great anxiety. I felt exposed ? a feeling that abuse leaves you with anyhow, but unfortunately the process exacerbated that.'
The danger of blind eyes
Johnson says a lack of engagement with survivors is a common response from churches. 'It's something I hear nearly every day, and it's poor. The main problem church personnel seem to have is that they are terrified of admitting liability. If they proactively engage, they think that leaves them vulnerable to legal action. Now, this can be resolved quite easily because all they need to do is meet with their lawyers and insurers to agree a series of actions and correspondence that they can make which doesn't prejudice their position.
'There's an awful lot of other pastoral support that is available which can be provided through counselling. Psychotherapists are very aware and pre-trial counselling can be done so that evidence is not contaminated.'
Johnson first reported his own abusers in 1996. 'It had become a huge problem in my life,' he says. 'I had a son who was coming up to the age that I was when the abuse started, and it just triggered everything off in me. I just could not comprehend how anybody could want to use a young child like that as a sexual object for their own gratification.
'It was reported to the church and to the police and I went to the GP. But what I really wanted was some help. I wanted someone to put their arm round my shoulder and say, "Here you go, Phil, this is what we're going to do. This is how we're going to help you and make you feel better." And I really didn't get that. From the church there was just, it seemed, nothing.'
Bass says, 'It is essential that churches must always provide care and pastoral support to those affected ? especially victims ? in addition to supporting those who have abused. There's a lot of pressure on survivors, which is why few do report and fewer still will get to the stage of reaching a legal process.
'This is why we've developed our ten standards, and some audit tools within that to help churches say, "This is where we're at and this is what we need to achieve." The standards don't just cover children, they cover vulnerable adults and there's a standard about working with survivors.'
Heard and believed
Bass believes that the investigations resulting from the Savile scandal have helped victims to come forward and speak out. 'Their voices have been heard, believed and action taken. CCPAS's helpline, along with many others, has seen a noticeable increase in calls relating to historic cases of abuse recently. However, they are "historic" only insofar as the timing of the abuse is concerned, since for many survivors, sadly, the effects are long-lasting and ever-present.
'The sobering lesson is that despite the undoubted progress that has been made in safeguarding over the last few years, much more remains to be done. We must never lose sight of the dangers we have known about for years. In 2013, as in every year, we must not let our child protection guard down for a moment.'
CCPAS Best Practice
The 10 Safeguarding Standards
Standard 1
A 'formal, working' safeguarding policy is essential and a coordinator should be appointed who will deal with concerns and suspicions of abuse on behalf of the leadership.
Standard 2
Organisations must develop safeguarding awareness and provide training. Everyone needs to know how children are being kept safe and what to do if there is a concern about possible child abuse.
Standard 3
Organisations should adopt a formal recruitment policy for both paid and voluntary workers. Leaders, workers and those holding positions such as trusteeships must undergo a thorough recruitment process.
Standard 4
Workers, paid and voluntary, should be appropriately managed, supervised and supported. Procedures need to exist to help workers report concerns. Organisations also need to have procedures in place for suspending workers where allegations need investigation by the authorities.
Standard 5
Organisations must ensure they adopt safe working practice and must think about the safety aspects of every organised activity, including outings and holidays, and then do what is necessary to keep children safe.
Standard 6
Organisations should ensure that workers know how to talk with, listen and relate to children with whom they come in contact.
Standard 7
Workers must develop awareness of the issues surrounding abuse, be able to recognise possible signs and symptoms and respond appropriately. Where there is a suspicion or allegation of abuse, the organisation must know who to contact.
Standard 8
Organisations should ensure pastoral care and support is available to all those affected by abuse. It may be in the present, recent or distant past, but the effects of abuse can be devastating and long term.
Standard 9
Organisations must supervise and manage those who pose a risk to children. Some violent or sexual offenders genuinely want to change, but others try to join places of worship and faith communities because they see them as places where they will easily gain access to children.
Standard 10
Organisations working in specialised areas, culturally diverse settings or through partner organisations or agencies must ensure appropriate safeguarding policies and procedures are in place. There must be an understanding and clear guidance given on how safeguarding policies can be applied in ways that are sensitive to cultural tradition but without condoning practices that are harmful, abusive or neglectful.
Five Essential Questions
1. Does your organisation have a child protection policy and forms?
2. Would everyone know what to do if there was a concern about possible abuse?
3. Are you recruiting workers safely ? including running criminal checks such as DBS disclosures?
4. Are you training and supporting your leaders and children's workers?
5. Do those who attend activities or come to services know what you are doing to keep children safe?
Responding to a child who may have been abused:
Don't ask questions ? instead listen carefully to them. Don't make promises you may not be able to keep (for example, not telling anyone else). Accept what you hear without passing judgement or investigating. Tell the child what you are going to do. Make careful notes (such as what was said and in what circumstances) as soon as possible, preferably within an hour. Include dates and times and keep notes safely.Contact the safeguarding coordinator or, in their absence, their deputy to ensure action is taken to contact the statutory authorities.
CATHERINE'S STORY
Catherine was sexually assaulted by a church leader when she was 18. She was originally told there was nothing the church could do as she was not a 'minor' at the time of the incident, but many years later she was contacted and asked to make a statement.
Initially the church asked if I wanted to go to the police and I said no because I'd been a part of that church communityfor years. I knew his family, I didn't want to cause them any pain; I didn't want any retribution for what happened, and actually I was frightened. The only reason I went through any of it was because he needed to stop assaulting women and was apparently still doing it.
I and others were speaking up against a major community figure and leader ? someone who was in a position of real authority in the church, a bit of a local hero. A lot of people were enormously fond of him, he was well liked, did a lot of good deeds…But heand I knew what he had done to me away from the eyes of the church. And that was why this was so confusing and incredibly damaging. He was all at once both good and bad.
I assumed that being a church leader he would admit to the assault and apologise, so one of the biggest shocks for me was when he denied it and invented a different version of events. One of the police detectives involved in the case when it was later picked up by the CPS told me that it is extremely common for men who commit these kind of crimes to deny it pointblankfor the rest of their days.
I never imagined at the beginning of the process that I would end up in court being cross-examined by a defence counsel. The risk was that I would go into court as the (real) victim but walk out of the courtroom labelled as the perpetrator ? that I'd made up something terrible about a kind, heroic man.
While it has been one of the hardest things I've ever done, and hugely costly to my husband and my family, it was still the right thing to do.
Of course I ask myself how it happened and why it was ignored for so long. As an institution, I think areas of the Church have a fear of conflict, a fear of questioning and challenging people. I wonder whether there's a fear of the Church looking at itself. The truth is that many sex offenders don't appear to be 'monsters', they may be people who are good at their job and are being used by God in their church. In my case there was a sense of the perpetrator being quite a powerful figure and I think people, including clergy, were too frightened to confront him. Sadly, that left vulnerable women to do [it] in court instead.
FAQS
What about damaging false allegations?
Simon Bass: We know that very few people make it up. But I think in order to protect workers you must have standards, procedures and policies. Any worker who gets accused should be suspended, but that should be seen as a neutral act. A church can't be judge and jury, nor does it have the skills to be able to investigate, so it needs to pass on concerns to the statutory agencies and a speedy resolution should happen.
Phil Johnson: False allegations just out of maliciousness are extremely rare; most agencies estimate that the number is about 2%. If it is false, it will be a one-off because you're not going to get lots of people making false allegations against the same person over a long period of time, which is what happens with real allegations.
Even if it is a false allegation, it should still be recorded and reported to the safeguarding advisor so it can be kept on file, just in case anything comes up.
It's not up to the archdeacon or the area bishop to decide, 'Oh, this can't possibly be true because my friend who I've known for 20 years denies it', because they all deny it.
What if an abuser wants to join our church?
SB: Organisations and faith communities must understand that no matter how well intentioned some people are, sex offending is often addictive. However repentant a person may appear to be, it is potentially very dangerous to allow them contact with children. This does not mean the person should be rejected, but it does mean organisations must have strong policies in place to supervise and manage anyone who has committed or been accused of sexual or violent crimes against children.
We get calls on a daily basis from churches where a sex offender wishes to join their community, and we've produced a help booklet explaining how to safely integrate sex offenders into their communities.
Where can I go for help?
SB: The CCPAS helpline is 0845 120 4550 and is available every hour of every day of the year, although out of office hours it is for urgent advice only. It has been a source of comfort and support for literally thousands of people hurting from abuse, or the consequences of abuse, since it began nearly 30 years ago.
It is staffed only by social workers and counsellors who have decades of collective experience in the field. All are knowledgeable, practical and approachable.
Everybody is welcome to use the helpline. It serves individuals such as parents, children, young people and adults. It is also available to church leaders, organisations, social workers, local safeguarding children boards and other professional bodies.
CCPAS ccpas.co.uk
The Minister and Clergy Sexual Abuse Survivors macsas.org.uk The group also runs a free helpline: 0808 801 0340
NSPCC nspcc.org.uk
Childline (for children): 0800 1111