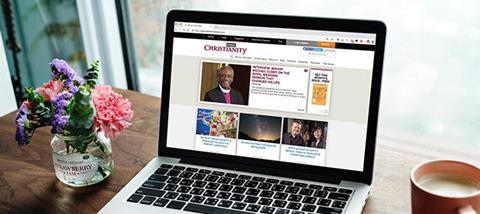 This pastor is currently behind bars in China. His open letter makes for shocking yet inspiring reading.
The Christian faith of the world's biggest popstar has continued to be a huge talking point in 2018. Justin Bieber has been spotted leading worship more than once this year. And it seems his faith is impacting his dating decisions as much as his music.
Justin Brierley reports from some of America's largest churches.
Christian apologists often find themselves valiantly defending the truth of our faith. But what if theists went on the offensive? Enter Barak Lurie's controversial blog.
In this exclusive interview, the BBC Radio 2 presenter opens up about his Christian faith.
Don't hide next time the Jehovah's Witnesses come knocking. Invite them in for a conversation instead! (See also: '10 questions to ask a Mormon')
Recent research conducted in partnership with a large UK church revealed some intriguing findings about Christian dating culture.
Referring to differing views on sexuality and gay marriage within the Anglican communion, Rico Tice warned that God would "take his power, his spirit and his gospel outside of the institution" unless the Church "submits to scripture and repents of our sin".
The death of our generation's greatest evangelist Billy Graham generated a huge number of stories and comment pieces (enough to fill the entirety of our April print issue). This was one of the more unexpected headlines to emerge, courtesy of his daughter Anne Graham-Lotz
Bishop Michael Curry's royal wedding message was the most-watched sermon of the year. Over 2 billion heard 'The power of love' but some Christians had serious concerns. Here, our editor responds to some of the most common objections. (See also: our interview with Bishop Michael Curry)
Get more articles covering news, culture, faith and apologetics in every print issue of Premier Christianity magazine. Subscribe now for HALF PRICE (limited offer)