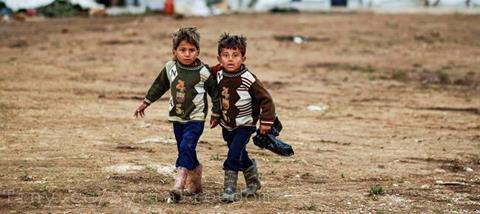 A grievous and ubiquitous photo of a dead toddler facedown on a Turkish beach seems to have been the tipping point to awaken British people to the horrors of the refugee crisis. Though some might rightfully criticize the use of the photo nevertheless Aylan Kurdi's body has shocked a nation into realising that it could no longer pass by on the other side of the road while so many perished. It somehow connected with a shared humanity to open our eyes to see Syrians and Eritreans not as a 'swarm of migrants' but as our neighbours in need.
When Jesus delivered his most famous parable, it was in answer to the question 'Who is my neighbor?' Jesus challenged the ethnic divisions of his day where Jews and Samaritans refused to associate with one another. The Good Samaritan saw a Jewish man in need and didn't allow ethnicity to be a barrier to mercy.
Not only that, he responded to the immediate need by acting swiftly to help, offering more than a sentimental reaction, a prayer from the other side of the road. He got close enough to touch the man, bandaging his wounds and sharing his own limited resources. The Good Samaritan offered more than a short term solution: rather than leave a candle or a blanket next to the assaulted man, the Samaritan offered transport, hospitality and even some seed capital to help him get back on his feet.
How will the church respond to the refugee crisis? Described as the biggest humanitarian disaster since the Second World War, it is surely an opportunity for the church to enact the parable of the Good Samaritan on a massive scale. I would like to suggest one very practical, sacrificial and substantial way that you can respond.
The Prime minister has said that many of those that will be given sanctuary in the UK are children and young people, describing it as 'the modern equivalent of the Kindertransport.' As you may know Home for Good, the adoption and fostering charity I founded a year ago, has been working to call the church to action on behalf of vulnerable children in the UK asking Christians to demonstrate the compassion of God to the most needy children in our society.
We welcome the Government's desire to bring more refugee children to the UK but recognise that they will need even more foster carers to meet the need. Last Friday evening we launched a campaign to find more carers and so far over 9500 people have come forward to be considered. We are delighted by this response but are still calling for more carers.
We invite you to consider if there is space in your home and in your heart to love and care for an unaccompanied refugee child or young person. This may well be hard and heartbreaking, as we see first hand the wounds of the trauma and displacement. However I believe we have this amazing opportunity to offer a wonderful lived parable of the kind of love Jesus asked his followers to show. Will you be a neighbour to a child in need?
Visit www.homeforgood.org.uk/refugees to find out more