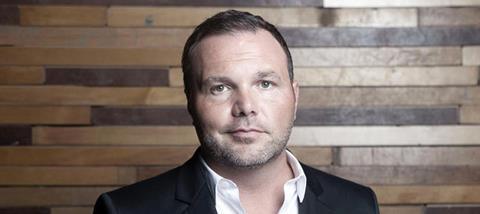 Driscoll is known for his hardline theology and uncompromising views, which sometimes appear to be expressed in a deliberately confrontational way. His Mars Hill Church comprises around 14,000 people who meet at 15 different locations.
In his letter, he expresses thanks for the congregation's support but says: 'As the church grew over the years, it was clear that both the church and I were unhealthy in some ways, despite some wonderful people and amazing things that the Holy Spirit was doing in and through them.'
He admits to being 'overwhelmed' by the responsibility, saying: 'I felt the crushing weight of responsibility but did not know what to do, and I lacked the abilities to figure it out. I was frustrated at my shortcomings, but needed help from people who were more experienced and mature. 'In my worst moments, I was angry in a sinful way. For those occasions, I am sorry.'
Recent clashes in which Driscoll has been involved include an interview for Premier Christianity on his book Real Marriage (Thomas Nelson), conducted by Justin Brierley, in which he described British evangelists as 'a bunch of cowards who aren't telling the truth'. He later wrote a blog post saying that his words had been taken out of context (a charge we resolutely rebutted).
His letter refers to another controversy over Real Marriage, which was briefly a New York Times number one best-seller. In a story first broken by worldmag.com, documents were obtained showing that Mars Hill paid a marketing company, ResultSource Inc, to boost sales. The church was asked to buy copies and supply ResultSource with addresses to which the books could be delivered. In a statement after the story broke, the church said: 'While not uncommon or illegal, this unwise strategy is not one we had used before or since, and not one we will use again.' It stressed that Driscoll had not profited personally from the campaign or from sales of the book.
Driscoll said in his letter to the congregation: 'My understanding of the ResultSource marketing strategy was to maximize book sales, so that we could reach more people with the message and help grow our church. In retrospect, I no longer see it that way. Instead, I now see it as manipulating a book sales reporting system, which is wrong. I am sorry that I used this strategy, and will never use it again.' In his letter, Driscoll also refers to the need to repair relationships with those who had been hurt by some of his behaviour. According to the Patheos website, a group of 20 former pastors at Mars Hill Church have asked church leaders to begin a mediation process aimed at mutual repentance and reconciliation. One of them, Dave Kraft, describes Driscoll on his website as 'an exceptionally gifted writer and communicator' and 'a brilliant visionary'. However, he also describes him as lacking self-control and being domineering, verbally violent, arrogant and quick tempered.
In his letter, Driscoll says: 'I understand that people who saw or experienced my sin during this season are hurt and in some cases have not yet come to a place of peace or resolution. I have been burdened by this for the past year and have had private meetings one at a time to learn from, apologize to, and reconcile with people. Many of those meetings were among the most encouraging moments in my time at our church. 'Sadly, not all of those relationships are yet mended, but I am praying that God is gracious to get us to that place of grace. Now that others have come forward, my desire is to have similar meetings with those who are willing.'
"I AM PRAYING THAT GOD IS GRACIOUS"
Driscoll signals an intention to withdraw from the use of social media for at least the rest of the year and to spend his energies 'growing in Christ-like character by grace' and spending time with his family and his church. He also rejects the label of 'celebrity pastor', saying: 'In my experience, celebrity pastors eventually get enough speaking and writing opportunities outside the church that their focus on the church is compromised, until eventually they decide to leave and go do other things. Without judging any of those who have done this, let me be clear that my desires are exactly the opposite.'