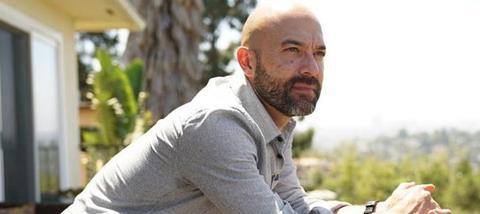 Joshua Harris has shocked many this week by announcing he no longer feels able to call himself a Christian. In a statement on Instagram he also apologised to the LGBT community for the pain his beliefs and actions may have previously caused, and asked for grace and patience while he goes on a journey of deconstruction.
Harris is best known for his book I Kissed Dating Goodbye, which has had a huge impact on Christian culture since it was published in 1999. Harris was part of the evangelical purity movement, which not only taught young Christians to abstain from sex before marriage but often advocated for no kissing or cuddling before tying the knot.
Harris' books, and purity culture as a whole, have left deep emotional and psychological scars within me (and many others). I've borne a lot of resent and anger towards both Harris and Christian purity culture. His apology for writing I Kissed Dating Goodbye was a pleasant surprise and helped me begin the process of forgiveness.
Deconstruction
The experience that Harris is going through now, is reminiscent of my own. The deconstruction out of evangelical Christianity and toxic religion is a path which many people are taking. What is happening with Harris right now, is merely the beginning of what is likely to be a long, painful, and difficult journey.
I hesitate to use the word 'destination' in regards to this journey, because a healthy journey of growth never truly ends – we just find resting places along the way.
Having experienced the deconstruction journey more than once myself and seen it in many others, I can say with confidence there's no guaranteed outcome. Some go through this process and remain part of the Church. Some go through it and become atheists or agnostics. Others, like myself, find a religion-less, less clearly defined Jesus-centred spirituality, infused by the mystics and non-dualistic thinking, open to encountering the divine in all sorts of places and sources.
I would caution that shifting from one type of religious certainty (fundamentalist Christianity) to another (fundamentalist Atheism, for example), isn't genuine growth, but merely a change in the language we use. I had to deconstruct out of both a conservative and a liberal form of fundamentalism in order to be truly free to encounter Jesus again. Deconstruction for me was about changing how I believed, not simply what I believed.
In truth, none of us know what the outcome of Joshua Harris' journey will be. He could come back and find a different kind of Jesus-centred faith, he could move into what's called 'liberal progressive Christianity' or he may lose his faith completely. None of us really knows, not even Joshua himself.
We need to show grace towards those who are going through what can be an exceptionally difficult process. When who you are is so tied in to a system, religion or set of beliefs, when you deconstruct this, you are essentially deconstructing your whole self.
Courage
Harris has shown great courage in being so honest about his journey, his mistakes, and the way some of his work has hurt others.
A major part of Harris' announcement was directed toward the LGBT community: "I want to say that I am sorry for the views that I taught in my books and as a pastor regarding sexuality. I regret standing against marriage equality, for not affirming you and your place in the church, and for any ways that my writing and speaking contributed to a culture of exclusion and bigotry. I hope you can forgive me.??"
Many in the Church believe that embracing LGBT relationships is inconsistent with a Christian worldview, but I would argue strongly the opposite. I recently visited a thriving Christian community in San Diego which is pastored by an LGBT pastor. At least half the congregation and several of the leadership were comprised of LGBT individuals and couples, all of whom loved Jesus with all their heart and showed me the love of Jesus in a way and with a gratitude I'd rarely seen elsewhere. As someone who for so long had felt out of place in any kind of church environment, I can say I have not felt the presence of the divine, the all inclusive, welcoming love of Jesus in such a way in organised church for a long time. As Harris becomes LGBT affirming, I believe he is discovering a deeper truth about the way of Jesus.
This is just the beginning of the process though. The important thing now, is to give him the space to have his own journey, and let his reconstruction be what it will be. There are no rules or boundaries in this process. So let's pray for Joshua Harris, and have grace for him, wherever his journey takes him.
James Prescott is an author, blogger writing coach and podcaster from Sutton, London. He has written for the Huffington Post, and authored four books including Mosaic Of Grace; God's Beautiful Reshaping of Our Broken Lives. James also hosts the Poema Podcast, exploring spirituality and creativity. You can find his writing at jamesprescott.co.uk and follow him on Twitter at @JamesPrescott77
Click here to read Premier Christianity's Profile interview with Joshua Harris, on why he chose to pulp his bestselling book
Premier Christianity is committed to publishing a variety of opinion pieces from across the UK Church. The views expressed on our blog do not necessarily represent those of the publisher.