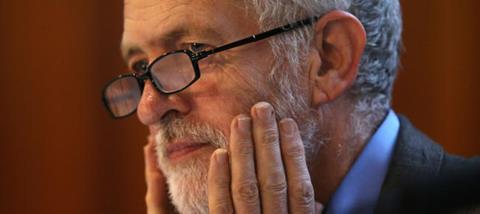 I remember the first time I met an MP. It was in the spring of the year 2000. I found myself in a cold, dusty community hall in North London because the local MP was welcoming Ann Pettifor as a guest speaker to a meeting in his constituency. I had come to know Ann through my involvement in the Jubilee 2000 campaign that she had co-ordinated. My eyes had been opened wide to the stunning inequalities in our world. My unspoken question as I sat there that night was "What next?" The new millennium had dawned so that specific campaign about debt relief was 'over'.
Thankfully someone else in the crowd had more nerve than I and they asked her, "So what are you going to do now?" I will never forget her answer. With absolute sincerity and not a hint of drama, she calmly said, "Change the world economic system." What? Are we even allowed to do that? The very idea had not come even close to my head until that point. As with many of my peers, I grew up presuming that the status quo was exactly that. Static. But here was someone saying that our economic system had not been downloaded from on high, and that it could be changed for the better.
And here was a Labour party politician agreeing with her. His name was Jeremy Corbyn.
We will be working with, jousting with, and praying for Jeremy Corbyn, because first and foremost, we follow a radical who has always divided opinion called Jesus
As I exemplified, the public discourse on economics and people's presumptions thereon needed broadening back then, and boy, does it need even more breadth now. Even the most ardent of right-wing economists admit that our current system simply cannot help the 'bottom billion' of our planet. As Christians, I just don't think we can stand by and say it's okay to let one seventh of the population of our planet just drift away from even the bottom rung of the ladder.
I'm no dewy-eyed believer
That is one reason it is possible to welcome the new public space that Jeremy Corbyn's leadership may open up. His campaign has already changed the conversation. But - and it is a huge but - I should report that I am not a dewy-eyed believer with regard to what has happened. There is a naivety to the presumption that all those who were campaigning for other candidates were somehow arch pragmatists, free of principles.
I would say that many of those folks have simply already walked the way that many of Jeremy's followers are about to walk, and have gleaned some wisdom along the way about how you can actually put what you believe into practice rather than be in permanent opposition. It is not easy. Especially in the face of (as demonstrated today) a fairly mono-maniacal right-wing press which if we're honest holds much of the imagination and thereby determines much of the culture of 'middle Britain'.
Anyone who has been involved in leadership in any sphere, whether in a church, a school or a business knows that having the right idea is one thing, and getting it done is another. Relationships and trust need to be built to form an effective team. These relationships are what sustain us when we hit the inevitable obstacles that come our way while doing anything worthwhile. Character matters as much as policy. In politics the obstacles are not so much pebbles in your shoe as great boulders rolling towards your face, so it remains to be seen whether Jeremy Corbyn has the relational and leadership abilities to inspire and manage a team through these challenges. He is starting from a "low watermark" in terms of relationships within the present parliamentary Labour party.
Like the new leader coming to the church with great ideas on how to transform it, one quickly realises that systems and people may not be as pliable as you thought. A job of persuasion is required. I will be happy to be part of some aspects of that mission, but please let's not pretend that other folks haven't been trying to do that same job of persuasion for the last 30 years and have gleaned some wisdom along the way. What some may call "compromise" is often just wise leadership taking stock of the opposition and working out what is possible. The best football teams need not only core strategies devised on a whiteboard, but an intelligence and awareness that enables them to tweak that strategy dependent on what they find when they get on the pitch.
>
Jeremy can work with the church
Just two days ago in Belfast, a Christian called Richard Murphy addressed our Christians on the Left event about tax havens, making reference to the Biblical principles of Jubilee and Sabbath that should inform economic systems. He expressed pleasure at being at an event where he was able to publicly and seamlessly weave his faith and economics. Nothing strange about that you might think. That's what we do. But what you may not know is that Richard is Jeremy Corbyn's primary economic adviser. When ideas and relationships collide interesting things can happen.
Jeremy's conversation with Christians on the Left (found at http://www.christiansontheleft.org.uk/leadership_candidates_in_dialogue_with_cotl_jeremy_corbyn ) is really worth a read in full. While commenting positively on the role of the church in public life he said this:
"In speaking out last year against the impact of welfare cuts, the twenty-six Church of England Bishops were standing up for those abandoned by the politicians who should be protecting them. I believe it is wrong that the poorest are being made to pay for an economic crisis that is the responsibility of the richest.?? The 'Truth and Lies about Poverty' report produced by the Baptist Union, Methodist Church, Church of Scotland and United Reformed Church was an excellent contribution towards challenging the myth that poverty primarily stems from laziness or poor personal choices."
Jeremy's previous dissent as an MP could lead to absolute carnage in parliament, but it could also lead to a situation where we treat the electorate like grown-ups and stop pretending that parties agree with each other on everything. The monotone, pasteurised, trot out the party line thing is a huge part of what has turned people away from politics. So there may be new space for those of us in the Labour party who don't want to see it become the UK's version of the Democrats – a dogmatically socially liberal party rather than a party of working people. The Blue Labour movement is a one expression of this shift.
Jesus was a radical too
I want to keep drawing people away from the soap opera towards the issues, so I will finish with some more words from our dialogue with Jeremy which unashamedly highlight an area in which we have been campaigning.
"We have learnt the hard way that bankers have short memories. When things are going well, money is cheap and confidence is high, bankers invariably get overconfident and underestimate the risks they face. It was exactly this recklessness that resulted in banks increasing their lending to 30, 40 or more times their available reserves prior to the 2008, with the disastrous consequences we all too familiar with. When these issues were examined by the Independent Commission on Banking in 2011 it recommended a 'firewall' between bank's investment and retail sections. I share the concerns of those, like Christians on the Left, who feel that these measures are too easily circumvented and more rigorous banking reform is required.?? The full legal separation between 'casino' and retail banking is an important part of a bigger package of banking reform we need to ensure that our economy is never again left vulnerable to actions of the greedy and reckless."
So as Christians on the Left, it will be with dove-like open hearts and serpent-like switched-on minds, that we will be working with, jousting with, and praying for Jeremy Corbyn, because first and foremost, we follow a radical who has always divided opinion called Jesus. We will continue to be the critical friend that we believe the Labour Party needs, but we will continue to whisper in relationship, rather than just shout from the sidelines.
Everyone is welcome to the events that Christians On The Left are running as part of the Labour Party Conference in Brighton (Sep 27th to 30th) http://www.christiansontheleft.org.uk/events
Click here to request a free copy of Premier Christianity magazine