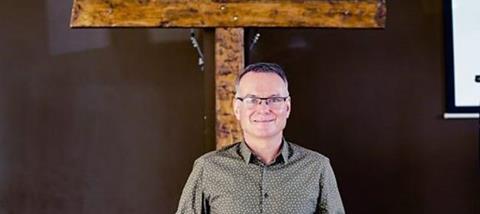 I was excited but also nervous as I sat down to watch The Debt Saviours, on BBC Two last Friday night.
On the one hand I was delighted to see CAP's tremendous work broadcast on national television. On the other hand I was concerned that the secular lens of the BBC would present the charity in an unfair light, overlooking their good intentions because of their Christian identity.
However, as the documentary got into its stride what struck me was how the pictures and words were being allowed, for the most part, to speak for themselves. There was no running commentary, and while questions could be heard from behind the camera (some more pointed than others, which is to be expected), the impression was that viewers were being left to draw their own conclusions as to the motivation and sincerity behind CAP's work.
Extensive UK impact
The 60-minute documentary was an access-all-areas affair, particularly for founder John Kirkby, who had cameras follow him around the charity's headquarters in Bradford and on the road. The behind-the-scenes access to the charity's office was in itself fascinating, especially the prominent part worship and prayer play in the office timetable (even if prolonged close-ups of John during worship felt a little intrusive).
Four clients who CAP have been working with were also featured, each with their own story of hardship. It was especially moving to see Holly, who has lost both parents, given the news personally by John that she was debt free.
Holly is one of so many lives touched by CAP. During the documentary John said that the charity pays around £600,000-£700,000 each month to creditors on behalf of clients, which amounts to some 30,000 separate payments. They have also got banks and major financial institutions they work with to give back to the charity 10% (some even 20%) of what they receive in repayments as part of a Fair Share initiative (based on Proverbs 28:8).
This is a remarkable achievement and symptomatic of CAP's invaluable impact on society. It would have been good to see the documentary give more attention to these kind of figures and initiatives (including their Life Skills and Job Clubs) as they demonstrate well the extent to which CAP is transforming lives across the UK. But then again, it is perhaps not the story the BBC were keen to get at.
Too much evangelism?
Inevitably the documentary's focus shifted towards CAP's evangelistic approach. Over 6,000 people have become a Christian through its work. Debt coaches offer to pray for clients and invite them to church events. CAP maintain that this is never forced and there was nothing shown to suggest otherwise. Indeed, it was quite telling (and encouraging) to hear the reasons why Ronnie, one of the clients featured, put a poster of Jesus up on his door.
Towards the end John Kirkby is asked why CAP doesn't just do the debt counselling and leave out the evangelism. John draws attention to the charity's name: "People are curious and expect us to be Christian." One of debt coaches expands further. With reference to the Great Commission and heaven, where there will be no poverty, he says that he tells people about his faith because "I think it will be too good to miss out on…It would be very selfish of me not to share that news with other people."
Sadly the world does not realise just how good this news is and why Christians have an urgency to share it with others. It's for this reason that placing evangelism at the heart of social action is uncomfortable for so many in society. People can see how love and social action go hand in hand but not love and evangelism. "Greater love has no one than this," Jesus said, "to lay down one's life for one's friends." (John 15:13) It's because Christians like those involved in CAP love so much that they cannot but place the Gospel message of Jesus at the heart of what they do.
Pointing the way forward
Debt is a huge problem that urgently needs addressing, along with all forms of injustice and poverty. A look through the Bible makes it clear how big this is on God's heart. But the far bigger problem - and the source of all injustice - is the human heart. That's why Jesus went to the cross and that's why we must take every opportunity to tell people about him.
CAP are doing exactly that - not with coercion or trickery but with sincere and selfless love.
Despite the sceptical slant on display in parts of the programme, what ultimately came through was CAP's heart for the poor and Jesus. Long may their light continue to shine.
The Debt Saviours is available to view now on BBC iPlayer
SPECIAL: Subscribe to Premier Christianity magazine for HALF PRICE (limited offer)