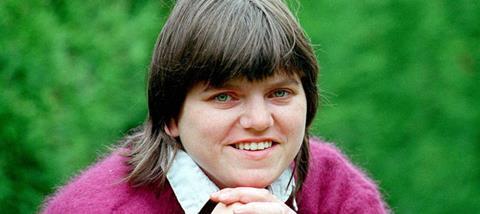 I first met Jill's father, the Revd Michael Saward, back in the 60s when he contacted me about some lyrics in a song I'd recorded. We became firm friends and I met Jill when she was quite young. However, it was after the awful rape in 1986 that we became friends.
The judge in her case was way out of order in saying that her trauma hadn't been so great! She was very brave to 'out' herself and in doing so opened the way for others.
She also changed the way the courts and the police view rape. She campaigned tirelessly to change the public perception of rape and for the victims of sexual violence.
When I was presenting the late night phone-in show on Premier Christian Radio, she would be the first go-to person on the subject and often phoned in as a listener if the topic came up. She was so matter of fact about it all – I was in awe! Her faith was a great help to her, but she said that she had been suicidal three times and had post-traumatic stress disorder, which wasn't really recognised back then.
Forgiveness was important to Jill. The first time she went to church after the event – which in itself must have been hard – she was struck by the words in the Lord's Prayer – "forgive us our trespasses as we forgive those who trespass against us" – and she realised that she had to forgive in order to find peace. By speaking out about her ordeal, she vowed to help tighten rape laws and called for better victim support.
She and her husband and father came to my Priesting at the church in North London and I was proud to call her a friend. She will be sadly missed but leaves a lasting legacy with the tightening of rape case laws; an understanding of sexual violence and gives others the courage to speak out. May she rest in peace and rise in glory.
Click here to request a free copy of Premier Christianity magazine