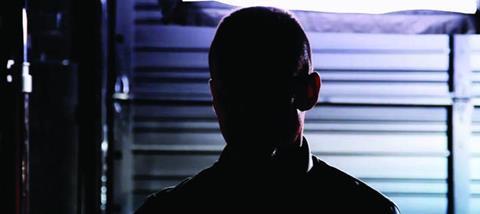 'It was only after I became a Christian that I began frequenting brothels,' jokes Daniel Walker. In fact, he became a regular visitor to brothels all around the world, including establishments that sell children's bodies for sex. But Walker wasn't there to exploit the victims of these terrible crimes. He was there to collect evidence to try to rescue them, and try to bring the pimps to justice. His work led to the rescue of several hundred women and children from sex trafficking.
It wasn't an easy job. He had to enter these dangerous establishments and pretend to be a sex tourist. Eventually, the gruelling role would seriously damage his personal life. But now he's recovered and is calling the wider Church to action.
Walker's adventures began when was working for the New Zealand police service. He saw an advert asking for investigators who could collect evidence on trafficking and compel local authorities to take action. Thus began a four-year quest to free victims of sex trafficking. He was employed by two different human rights organisations (he doesn't say who for legal and security reasons), and what he saw changed his life forever.
Although William Wilberforce won a great victory in banning 'official' slavery in the UK, sadly the problem is getting worse. 'It's only the nature of slavery that changed,' says Walker. 'There are more slaves in the world today than ever before in history. It's not now largely because of someone's skin colour, it's human trafficking, and one of the most lucrative forms is sex trafficking.'
Radical belief
Walker's faith in Christ has strongly inspired his work. As a young person, he was unmoved by the faith of his family, but a British evangelist, Nigel Price, spoke on his university campus, and he gave his life to the Lord. But he was frustrated with the church that he found. 'I began to ask, is this it? Jesus lived and died so we could go to church and experience the revolving door of blessing and salvation? I just began to wonder, surely there must be more to this radical outlaw who turned the world upside down.'
"THE STILL SMALL VOICE WHISPERED IN MY EAR, 'GREATER IS HE THAT IS IN YOU; DO NOT BE AFRAID'"
He went on to do a Masters degree with a desire to help those in the developing world. When he couldn't get a job in that sector, he joined the police instead. It was 11 years later when he had the opportunity to use both his passion for development and his policing experience by investigating sex trafficking.
The role seemed to be everything Walker wanted ? but he was 'terrified' of the 'bad guys with guns' and the corruption in the countries he would visit. 'I was also afraid of my own personal sin,' he recalls. 'I didn't know what I was capable of. Would I suddenly lose all self-control in a brothel? I was afraid of evil.'
On his first assignment, he met Maria, a 15-year-old girl. She had tried to escape from her rapists at the brothel, but the local police station had taken her straight back. 'I had paid the brothel owner to have sex with Maria and I had covertly recorded that transaction,' recalls Walker. 'I wanted to get out of there but Maria did not want me to leave. She pulled me onto the brothel's dance floor, and did her best to seduce me. So it was a real moment of desperation. I prayed and as I did so, everything changed.
'I suddenly saw Maria not as a threat to my personal purity or professionalism, but as a little girl, greatly loved by her Father in heaven… [and that] evil had completely devoured and consumed [her life]. I was filled with an overwhelming sense of hatred of evil and anger at our indifferent world that so allows its children to be abused. I don't claim to hear from God a lot, but the still small voice whispered in my ear, "Greater is he that is in you; do not be afraid".'
Walker realised that with his recorded evidence, he could put the brothel owners in jail. 'If anyone was dangerous in that place it was me,' he said. 'If anybody needed to fear, it was them. And I was reminded that God was in that brothel long before I arrived, witnessing Maria's defilement, and hearing her pleas for rescue.'
From that point on he says he felt commissioned. Travelling across the world, the evidence he collected would lead to the rescue of hundreds of women and children, as well as the prosecution of many of the pimps and sometimes the customers ? including British men who had travelled to less well-policed countries to exploit the women and children there.
'The youngest child I carried out of a brothel was five years old,' recalls Walker. 'She was tortured and burned and drugged in order to get her to comply. You don't need much imagination to grasp the depths of evil that occurs on a daily basis for literally millions of women and children. But the good news is that today that little girl is free, and is flourishing in high school. She wants to be a lawyer, so she can protect other children coming from dark places.'
Heavy burdens
The work started to take a heavy toll on both Walker and his marriage, as he spent weeks travelling around the world facing some of the worst evils that exist on earth. 'I became increasingly intense and unable to switch off,' he recalls. 'The world became a very heavy burden to carry. When you're inside the brothels and inside the "rape for profit" industry, it's easy to lose perspective.'
He was breaking new ground, but this led to mistakes. He was often operating alone and was not getting as much debriefing and supervision as would now be required. 'I became very desensitised to the highly sensual environments where I was working, and also began to believe a very toxic collection of lies: that it was all up to me, and that if I wasn't successful [the victims] could never be free.'
"WHEN YOU'RE INSIDE THE 'RAPE FOR PROFIT' INDUSTRY, IT'S EASY TO LOSE PERSPECTIVE"
On his last mission he fell, with a 29-year-old Ukrainian woman. 'For want of a better word, I was morally compromised. I was completely ambushed, shocked, and absolutely devastated. I guess I had come to believe that I was immune. I took the woman back to the bar and returned to my hotel room, and just broke down and sobbed for about three days.
'During that three-day period I was enslaved by shame and self-condemnation. A minister friend called me and spoke words of life to me. He said, "In the name of Jesus the Christ you are forgiven." When I was reluctant to receive that, he pointed me to the women and children I had rescued, and said, "Every day those women have a choice to make, whether they will live and be defined by shame or by grace". So through a painful process of forgiveness, I chose grace and I discovered I wasn't James Bond; I was just a man.'
Sadly the impact of the work and the infidelity led to the breakdown of Walker's marriage, which he details in his 2011 book. 'I had set out to save the most vulnerable, but ultimately ended up hurting those most close to me. Writing God in a Brothel, came out of that experience of amazing success, but also devastating and harrowing despair and failure.'
Rape: a blooming business
This horrifying industry of sex trafficking ? already earning an estimated $32bn a year ? is predicted to increase. For organised criminals, the profits are huge and the risks are less, compared to drug dealing and other crimes.
Walker is calling the Church to get involved through direct action. 'The Church has a presence in most communities around the world, with a mandate to rescue the oppressed and defend the orphan and the widow,' he says. 'They have a mandate to combat it. It's very easy for the local church to infiltrate, document what is going on, and facilitate the rescue of the victims and prostitutes and perpetrators. Given that there are more people enslaved than ever before…if the Church is not somehow engaged in the fight to rescue the poor and oppressed, can we really say that we know God at all?'
Walker has founded a new organisation to combat sex trafficking. Nvader will focus on documenting cases of sex trafficking, and using that evidence to rescue the victims and prosecute the perpetrators. Its aim is to inspire and empower the local church to engage in this work themselves. Nvader raised enough funds to carry out its first operation in October 2012, and hopes to raise further funding to recruit additional staff and conduct further deployments.
'Modern-day slavery is easy to combat, because the criminals selling the women and children need a customer,' says Walker. 'If that customer is me or someone reading your article, who enters these places as part of a professional team to gather evidence, then it's the criminals who are in danger. We are the dangerous ones. This has huge ramifications for the Church. It should change the way we do men's ministry. At a time when there are more women and children crying out for rescue than ever before, God has placed within the DNA of every man a father, a defender and a protector. He calls those men not just to exercise it on behalf of their own children, but also on behalf of the orphans and widows of the global community.
'God's adventure is far more exciting than James Bond.'
Daniel is asking those who could help, from lawyers and media specialists to investigators and caregivers, to contact him via nvader.org
// @christianitymag