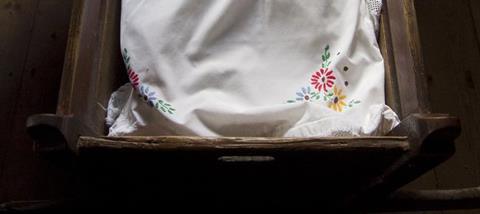 Sarah, who also works as an Iraqi relief worker and a doctor at St George's Clinic, described the horrific situation of a family she met at one of the camps. She relates how, as IS militants attacked their village, indiscriminately shooting bystanders in the head, the villagers fled without looking back.
'In villages we have big families, so each family would have ten kids, all [about] the same age,' Ahmed explains. 'This lady was taking all the kids, and when I went [into the camp] she was yelling and hitting her head and crying. When you ask her, she doesn't respond. She just said, "I left him, I left him, I left him in the cradle. I left him in the cradle."
'People say that when she was taking all the kids to get them out of the house – they were running without shoes, only the clothes that were on them – she forgot the newborn baby and he was in the cradle. Because she was saving everybody she left the one in the cradle...She left him and she could not go back to get him.'
This was a story transcribed through tears. On reading it this Bible verse came to my mind:
"A voice is heard in Ramah, weeping and great mourning, Rachel weeping for her children and refusing to be comforted, because they are no more." (Jeremiah 31:15 & Matthew 2:18)
Read our full interview with Canon Andrew White here.