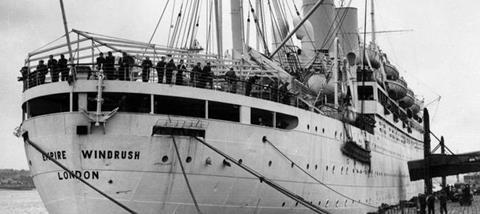 June 22 each year is now celebrated as Windrush Day to honour the generation of people who came to Britain in the 1950s and 1960s from what was then the West Indies.
They came to help in the reconstruction of the country after the Second World War and to seek out a new and better life for themselves and their children.
Work was plentiful after the war and because West Indians also saw it as their patriotic duty to "go and help rebuild the mother country," they came.
Many were regular churchgoers in their homeland, belonging to some of the established churches there. Others were Pentecostals – part of the network of independent churches that had been operating in the West Indies since the turn of the century.
On arrival in Britain, it's now well documented how badly this group of West Indian Christians were treated by the white indigenous Christians when they turned up to worship at their local churches. What is not as well-known is how those who were Pentecostal fared.
Pentecostal churches
What they did on arrival was to seek other Pentecostals like themselves and begin by holding prayer meetings in each other's homes.
At first, these were held in secret so as not to attract attention and were usually held on either a Wednesday or a Friday evening after work. The Church of God in Christ, The New Testament Church of God, The Church of God of Prophecy, and my own father's church, The Church of God, started life this way in the 1950s and all are still going strong today, very much part of British religious life.
In the early days of West Indian worship, churches didn't have any instruments to accompany their singing, perhaps only a tambourine. People would sing their hymns and choruses, clap their hands and stomp their feet in time to the beat of the song.
Joel Edwards in his book Let's Praise Him Again describes these as songs that incorporate "a bold simplicity and urgency, conveyed by repetitive and uncompromising directness".
Hymns were central then to West Indian worship; many had been brought over from their home churches. They were sung in three, or four-part harmonies and each singer was expected to find their own 'voice' (harmony) asthe hymn progressed.
Hymns were 'tracked' which allowed everyone to join in, even if they couldn't read or didn't have a hymn book. Tracking a hymn is when a member of a congregation reads out loud the words of a hymn line by line as it is being sung, with the congregation joining in, singing each line simultaneously.
When instruments were added to West Indian church services, almost anyone who had an instrument was welcome. All they had to do was to bring it along, set themselves up alongside the existing players and join in.
Musicians then played by 'air', which means that they played without music sheets, just improvising as they heard the music.
But it's in the singing of choruses that the real identity of West Indian church music finds its true expression: it's a time when voices, music, hand clapping, feet stomping and tambourine playing become one in a unique expression of praise, and there's nothing like it! Donnie McClurkin's 'Caribbean Medley' on his Live in London album is a good example of this.
The Billy Graham effect
West Indian church music remained this way until around 1966 when themusic met the songs of the Billy Graham crusades and were hugely influenced by them.
Although at that time, the West Indian Christian community was still relatively small, many went to the Earl's Court Crusade to hear Graham preach. They enjoyed this national public display of evangelical Christianity and returned to their churches spiritually uplifted and refreshed.
Crucially they took away with them the free song book with all the songs they'd learnt at the Crusade. Soon they were singing many of these in their own churches, songs such as 'Blessed Assurance', 'The Old Rugged Cross', 'I Am Thine, O Lord', 'Love Lifted Me' and 'How Great Thou Art'. Over time, all these tunes became part of West Indian church music and have remained ever since.
The next big change in West Indian church music came when groups like the
The Soul Seekers, The Singing Stewarts, The Harmonisers and The Persuaders started to lead the way. Musically it was a complete break from the past, incorporating many of the new sounds and beats that were coming out of the 'Swinging 60s'. This made these groups popular, especially with the young, and soon they were in demand in West Indian church circles, with their fame growing in parts of Europe.
Another significant change came with the music of Jim Reeves and Tennessee Ernie Ford – two American Country singers whose music was very popular in West Indian churches.
In fact, every West Indian home in the 1960s and 1970s had a Jim Reeves record, and, even those who didn't, attended churches that would always play his gospel songs on Sundays.
We Thank Thee is perhaps Jim Reeve's best-loved gospel album and, of the twelve tracks on this record, about six were regularly sung in West Indian churches.
Tennessee Ernie Ford songs were very popular because they had a mid-tempo beat which meant that they could be turned into choruses. Among these were: 'When God Dips His Pen of Love in My Heart', 'I Can Tell You the Time', 'I Can Take You to the Place' and 'Have a Little Talk with Jesus'.
Unfortunately today many of these songs are no longer heard in churches but they, along with the music West Indians brought to Britain – and the music they created while here – have laid the foundation that others are building on.
Roy Francis was a member of one of the first UK gospel groups, the Soul Seekers. He later enjoyed a career as a producer, firstly of Channel 4 gospel music series People Get Ready,
and then as a producer on BBC Songs of Praise. He also directed the Live in London video which made singer Donnie McClurkin a gospel superstar in America. Roy's new book, How to Make Gospel Music Work for You, is out now.
Enjoyed that? Get more articles covering news, culture, faith and apologetics in every print issue of Premier Christianity magazine. Subscribe now