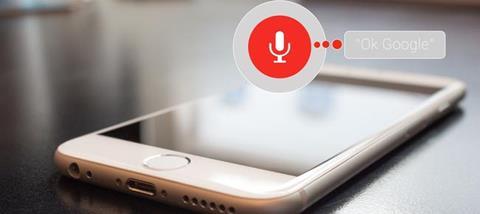 There are, in Christianity, many great openings to prayer. "Our Father, in heaven", of course; "You have searched me and you know me"; "Out of the depths I have cried to you!"
"Ok, Google" is not among them - but with these two words, I transformed my prayer life.
Christians often cast tech as a distraction, at best something that pulls us away from God, at worst, according to Russian Orthodox Patriarch Kirill, a foreshadowing of the Antichrist. But in my experience, it did the opposite: a scatty night owl, the idealised morning "quiet time" of Christian Vloggers had always evaded me - until I enlisted a smart speaker, a £25 smartplug and a reclaimed coffee machine.
Building routines
It began when my dad bought me a Google Assistant, an intelligent speaker much like Amazon's Alexa. Having spent the past 18 months living in a tent while cycling around the world, I eyed it with great suspicion, and consigned it to life as a glorified radio. One morning it shuffled onto Bethel's 'King of My Heart' as I was getting ready for work. Amid the 90s nu-metal I normally listened to, as I brushed my teeth with one hand and pulled on a shoe with the other, it was an interlude of peace so profoundly in contrast to my usual chaotic whirlwind that the next day I asked the Assistant specifically to play me songs from my worship playlist (a feature that works with playlists on Google Play, YouTube Music and Spotify).
As the weeks went on, friends and neighbours donated a chair, a smartphone, a lamp and a coffee machine to the cause of making me a civilised, post-expedition human again. I discovered that the Assistant lets you build "Routines" - actions triggered by a keyword - and, before long, mumbling "Hey Google, good morning" meant the coffee machine plugged into the smartplug beside my bed gurgled to life, worship music played, and a lamp switched on next to the chair where I would stumble, caffeine in hand, to meet with God.
But what next? Having never maintained anything remotely close to a quiet time before, I sent a plea to my Connect Group. Starting with the Word was their number one tip, so I bought a volume of the NIV Audiobook Bible in One Year - read by David Suchet and available in 2-month installments - and programmed the Assistant to start reading it after the coffee was made.
If this, then that
Next on my Connect Group's advice list was journaling of some kind, a word that struck fear into my heart. My attempts to journal had always fallen flat, feeling weird or overly self conscious. Then a friend at church introduced me to Trello, a project management app based around boards (broadly, for subject areas like "work", "money") to which you pin lists or notes (like "January budget"). I created a board called "God stuff", and within it a list called, cautiously, "Things God might be speaking to me about". The next day, when my Assistant's routine found me and my coffee curled up in a chair listening to Matthew 2, I thought: Herod is afraid of Christ because he knows he will challenge his own kingship. Are there areas of my own life where I'm like Herod? I popped open Trello, and made my first note. I had started journaling.
As time went on I created boards for quotes, book recommendations and prayer requests. I discovered an online tool called If This, Then That that linked Trello to my Google Assistant: now, if I said, "Hey Google, I want to pray about [something]" in the vicinity of my smartphone, smartwatch or any of the four smart speakers that had made their way into my houseshare, "[something]" would pop onto my Trello prayer request list. If a verse grabbed me during my quiet time, "Make a note about Matthew 16" dropped the verse into my quote board.
Of course, one day, like a dystopian sci-fi movie, it all went wrong.
The wifi went down: my alarm didn't go off, and as I frantically scrambled around in the dark trying to figure out how to turn on my coffee machine by hand, I realised I was running out of time to spend with God. I would love to say that I sat down with a Bible and a biro, but I didn't: I rampaged around, running into other housemates who couldn't work out how to turn anything on either. It wasn't until I was halfway to work that I felt a pang of conviction: my tech was supposed to be a means to an end, not the end itself.
It was a timely reminder: the next day I left on a work trip to New Zealand, without my Assistant. At one point I lost cell service completely, on a thru-hike in Abel Tasman National Park. I sat outside the park lodge where I'd spent the night, with my battered travel New Testament, listening to the birds sing, and I drew on the disciplines I'd learned at home. It had its flaws but, far from taking me away from God, tech had brought me closer.
Do you want to communicate credibly and effectively online? Join us at the Premier Digital conference this November and hear from over 40 contributors on a variety of topics including social media, evangelism and digital theology. Super early bird tickets are available at premierdigital.info/conference
Enjoyed that? Get more articles covering news, culture, faith and apologetics in every print issue of Premier Christianity magazine. Subscribe now for HALF PRICE (limited offer)