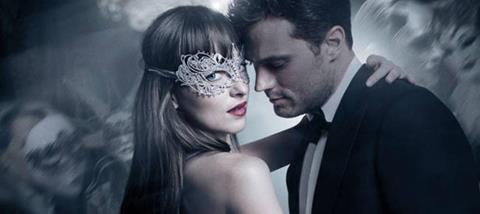 Today brings with it the premiere of the new Fifty Shades Darker film in London's Leicester Square. This is the second film, based on the book trilogy by EL James. Much has been made of the sexual content within the books. The books are filled with sex scenes that include bondage, sado-masochism and domination (BDSM).
It may be expected that it is the kinky sex scenes (between an unmarried couple) that would be of most concern to those within the Christian community. With our focus on sexual abstinence before marriage, it may be what the wider culture would expect Christians to take issue with.
But I am organising a protest at the premiere of the film in London with a group of people that include Christians, non-Christians, those who have BDSM sex and others. We are united in being against the Fifty Shades brand, the narrative it promotes and the social phenomenon it has created.
The plotline for Fifty Shades Darker provides the backstory for the main character of the series, Christian Grey; a drug addicted "crackwhore" mother whose boyfriend tortured Christian Grey as a toddler and an adult woman who groomed teenage Christian Grey for sex. This is revealed to be the motivation for Christian Grey's desire to sexually dominate women. He seeks out women who look like his mother in order to sexually punish them.
There is nothing romantic about a man controlling, degrading and abusing his partner
This film is being released for Valentine's Day, in line with the Fifty Shade's branding as sexy romance. However, there is nothing romantic about a man controlling, degrading and abusing his partner.
As Christians, we believe that God created men and women in their image (Genesis 1:26) and it is part of the Gospel message to promote deep love and value for other human beings. The Fifty Shades Darker film normalises and romanticises abuse, encouraging viewers to believe that if a man is extraordinarily rich and handsome, he can coerce, manipulate, control and degrade women with impunity.
The Fifty Shades Darker premiere protest is an opportunity to tell the world that God is for positive and healthy relationships, that abusive behaviour is abhorrent and we will not stand by while it is romanticised and promoted in popular culture. At a time when Christians have been reportedly ignoring abuse and where evangelical culture is seen as contributing to women's oppression, why not join with the protest and challenge the normalisation and romanticising of abuse?
Pre-protest meeting: Thursday 9th February, 3.30pm. O'neill's, 33-37 Wardour Street, Soho, London, W1D 6PU. Once the meeting has finished we will make our way to the Fifty Shades Darker Premiere. Contact Natalie at befreeuk@gmail.com if you are going to attend.
Click here to request a free copy of Premier Christianity magazine