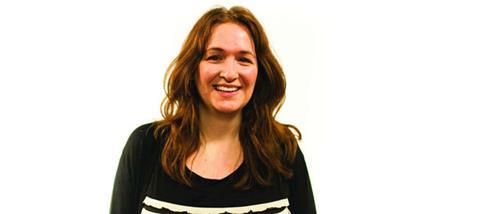 The new pontiff has already amazed people with his eschewing of the pomp which goes with his new office and seeking to live a simple life in the spotlight. He's been hailed as the good news story which the Catholic Church needs, and he's good news for evangelicals too ? demonstrating a desire for unity with other Christians, for prayer and for renewal in the Church. Read more in Justin Brierley's piece on p28.
As hugely inspired and excited as I was by the actions of Pope Francis, I struggled to apply them to my own life. The temptation is to leave acts of service to those who we think could make a difference by doing them, just as we might be tempted to say, 'If I were rich, I would be able to change the world by…'
I found myself thinking that it's all right for the Pope not to ride in the Popemobile, he's the Pope. Anything he does will make headlines; he is a man of great influence and importance. What difference does it make what I do?
The answer to this challenge came from Saddleback founder Rick Warren, who recently visited leaders in London. He famously reverse tithes ? he and his wife Kay now give away 91% of their income. People say to him all the time, 'If I had loads of money and were rich like you, I'd give loads of it away.' Warren however, always responds by saying, 'No you wouldn't, not if you didn't give much away when you didn't have much.'
It's not just up to Rick Warren and Pope Francis to carve a different path. However humble your offering might be, God can take and transform it beyond what you could ever imagine. I pray you'd know this truth this month.
And now, time for the notices...
Another month, another new face. I'm pleased to announce that Lucinda van der Hart has joined us as a journalist on Christianity, working part-time. Lucinda is also a journalist on our sister title Childrenswork magazine, and has freelanced for us on a number of occasions. Married to a vicar, she has a fair amount of first-hand experience of difficult pastoral situations, and puts a few to a panel of experts on p38.
The Christianity Podcast
Join Ruth Dickinson and Justin Brierley for the first of the new-sound Christianity Podcast.
// @christianitymag