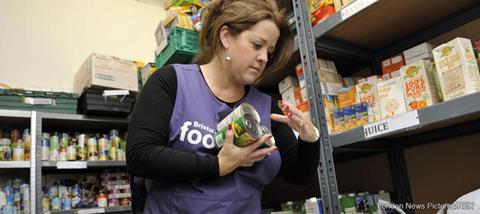 The results from the latest National Church and Social Action Survey show that as many as 1.4 million volunteers participated in UK church-based social action projects during the past year.
The number of hours spent by volunteers on church-based social action has increased to 114.8 million per year; an increase of just under 60% compared with four years ago.
Churches of all denominations and sizes from across the UK were surveyed.
The research shows this combined voluntary effort touched 'millions of people through various initiatives', including caring for the elderly and debt advice.
The survey found 'continued diversification' of social action projects from churches. The top five activities of churches sampled in 2014 were food distribution, parent and toddler groups, school assemblies/RE work, festivals/fun days and children's clubs. Many churches were also found to provide marriage courses and youth work.
The report says that help with adoption efforts by churches 'may be due to the Home for Good campaign run by the Evangelical Alliance' and that 'helping sex workers/trafficking [victims] may be due to heightened awareness due to the anti-slavery initiatives including legislation'.
Four years ago, only 8% of churches were involved in food distribution projects, but by the end of last year, the figure had climbed to 80%.
The survey results do not include volunteer hours put in by Christians at other, non-church-based community projects.
According to estimates from Jubilee+, UK churches contribute more than £3.5bn per year to social initiatives.
Churches were also found to be spending 36.5% more on social action than four years ago.
Chair of the All-Party Parliamentary Group on Faith and Society, Rt Hon Stephen Timms MP, said he welcomed the report.
'It shows how, up and down the UK, church members from all denominations play a vital role in serving the needs in their communities,' he said. 'It is remarkable to see such continued, increasing effort, with over a million volunteers, along with church staff, regularly engaging in social action of all kinds.
'Also remarkable is the fact they are, for the most part, financing their own efforts and opening up their buildings and facilities free of charge. This movement of church-based social activism is one of the most positive developments in modern Britain, and its impact is steadily growing.'
Lord Wei of Shoreditch said it is 'inspiring' to see so many Christian volunteers 'engaged in community social action day in and day out'.
'This is the Church, 24/7, building community, comforting in distress, helping in crisis and demonstrating Christian values,' he said. 'We should applaud their example and recognise and support their efforts.'