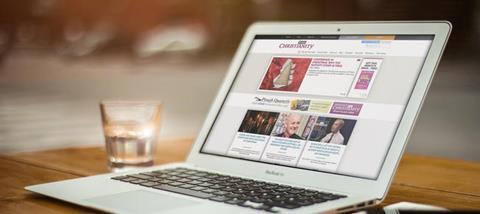 Our editor Sam Hailes considers the place of moral character when choosing political leaders.
The popular Christian author and speaker Joyce Meyer admitted her teaching concerning faith and prosperity became "out of balance". Christy Wimber responds to the news
After the 89 year old Texas-born Pentecostal minister Paul Cain passed away, Christy Wimber explained how although he ministered as an evangelist and prophet all over the world, he also attracted criticism and correction.
Sam Hailes explains why the popular author and preacher's latest book Letters to the Church is so important
A new generation is re-thinking what they've been told about Christianity, the Bible and what it means to be a follower of Jesus. They argue a 'new reformation' is taking place as they voice their doubts and embrace a process known as theological deconstruction. Those who have walked this road say it's a life-giving and ultimately faith-affirming process, but others are sceptical. Sam Hailes investigates
Bethel Church's Instagram posts have made Christians who identify as gay or same-sex attracted scared of walking into church on Sunday, says Fraser Atkins
The Hillsong worship leader Marty Sampson has announced he's "losing his faith". In an Instagram post, Sampson said, "How many preachers fall? Many. No one talks about it. How many miracles happen? Not many. No one talks about it. Why is the Bible full of contradictions? No one talks about it. How can God be love yet send 4 billion people to a place, all coz they don't believe? No one talks about it." 48 hours later, Sampson deleted the post. He then posted a collection of photographs of well known Christian apologists including William Lane Craig and John Lennox, explaining "I don't know these men personally, but I do watch them regularly and listen to their arguments." Here, David Robertson responds by penning an open letter to Marty Sampson
In a rare interview, the straight-talking missionary challenges the Church to stop living vicariously through her, and get on with the job
I Kissed Dating Goodbye changed the way a generation of Christians thought about sex, relationships and purity. But two decades on, intense criticism led Joshua Harris to pulp his bestselling book and issue an apology. Just months after the publication of this interview, Harris delivered two other bombshell announcements: he was no longer identifying as a Christian and was divorcing his wife.
Francis Chan left his thriving US megachurch, turned his back on the fame that ministry had brought him and moved his family to a developing country. But whatever you do, don't call him a radical...
There's plenty more where that came from! Don't miss out on quality Christian journalism in 2020. Sign up to our twice-weekly newsletter and subscribe to the magazine