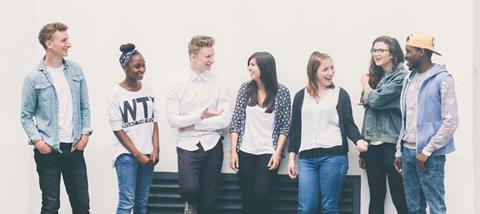 A new study has found that many churches, especially those with smaller congregations, are failing to offer any youth work provision, and those that do are concerned about the effectiveness of what they offer.
Youthscape Centre for Research surveyed 2,054 churches across the UK. The findings are detailed in the Losing Heart report which was launched at Lambeth Palace in December. The report uncovers a serious lack of confidence among churches about work with teenagers. Many don't know where to start, and others believe that their work is of insufficient quality. Around half of the respondents believed their church's youth work to be effective, while 74 per cent believed their children's work to be effective. Respondents – regardless of church size – were more confident in their children's work than their youth work.
The contrasts became even more stark between youth and children's work when dividing the results by church size. Respondents from large churches were significantly more confident when it came to the effectiveness of their youth and children's work. An overwhelming majority of the respondents from large churches believed their children's work to be effective (92 per cent), while a good proportion – 76 per cent - believed their youth work to be effective. In contrast, 41 per cent of the small churches believed their youth work to be ineffective, and only 29 per cent believed their youth work to be effective.
Phoebe Hill, director of the Youthscape Centre for Research, commented, "So many of the churches surveyed felt ill-equipped to handle the topics that young people really care about; but more than that they were often shockingly disparaging about the quality of their youth work. When asked 'what's going well in your youth work?', common answers included 'not a lot' or even 'nothing'. We clearly have a job to do in terms of re-inspiring confidence."
For those of us passionate about raising the next generation, a lack of confidence is unsurprising. After a 1990s boom, we've seen resources pulled away from youth ministry. Levels of hope and optimism have dropped. While Youthscape's research is big news this month, so is this:
To kick off 2017, Premier Christianity magazine's sister publications Premier Youthwork and Premier Childrenswork are merging to form (you guessed it) Premier Youth and Children's Work. We'll call it YCW for short.
We still believe that youth ministry and children's ministry remain distinct specialisms, and the new magazine will continue to serve both. But issues that were affecting young people a few years ago (sex, porn, mental health) are now affecting those in our children's groups too.
Research among our readers shows that half of all youth workers are already working with children, and vice versa. We believe this could be a prophetic step in the world of all-age ministry.
We're also going to launch a brand-new curriculum resource, developed with experts, available online, distinctly adapted for differing age groups later in 2017.
For more information, and to get a free copy of the first issue visit youthandchildrens.work