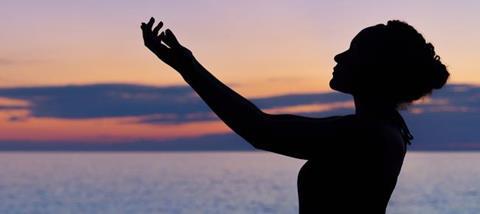 It was with great sadness that I read on Facebook on Monday that the decision had been made by the Trustees of the Dorothy Kerin Trust to close the current work at Burrswood Health and Healing Centre by the end of June 2019.
Burrswood was founded in 1948 by Dorothy Kerin (1889-1963) who had been miraculously restored to full health overnight after years of illness. Dorothy fully believed that Christ was responsible for her recovery and this belief prompted her to establish a place where other people could come to receive the same healing. A place where quality healthcare would be provided hand-in-hand with Christian care and prayer.
The purpose of Burrswood has been about transforming lives through whole-person care including body (physical), mind (psychological) and soul (spiritual).
When a project is founded and develops in the way that Burrswood has, it creates around it a loyal group of supporters and staff who share the vision and commit in one way or another to its work.
The Burrswood Estate is a very special place. The house is set in beautiful surroundings. There are lakes, fields, woods and walks, and I have spent occasions walking in the peaceful grounds.
There is a church dedicated specifically to Christ the Healer, which has a particularly special feel to it. I personally have fond memories of a friend being baptised in the hydrotherapy pool. Others will remember how they or their family members were treated and cared for with love and compassion in the unit.
For anyone who knows Burrswood, coming to terms with its closure will be a real challenge. Change is difficult and when a place has such attachments associated with it, it makes it even harder to contemplate.
The need to adapt
I have been involved with the Christian health and healing world for over 35 years and in that time many respected ministries have faced closure or significant change and many new organisations have been founded and grown. Does it mean that the former failed? No, because sometimes it takes more courage to change or close a ministry rather than continue beyond the specific purpose or season of that ministry.
I believe God does not change. He still wants us to share his love and minister healing. People are just as needy as ever, and yet it is also true that change in life is always with us.
Some ministries are called to a work for a season and then need to be willing to listen to God and to change in accordance with where God leads them. If they do not follow him they risk being out of alignment with where God is going and being left behind. However, it does not feel so clear when the changes seem to be forced upon us by funding issues or regulation. Yet those very changes may be indicative of God's timing, too.
Society is changing, people are accessing services in different ways, and so some of the former methods of doing things, although relevant in their time, are now far less appropriate than they once were.
Burrswood led the way in whole-person healthcare but if this message were to be limited to one site, it could only ever help a few people. For many years Burrswood has recognised that when their message is taken out beyond the confines of one place through outreach and education many more people can be helped.
Other ministries are also facing this challenge to have the courage of stepping out, reaching out and making the most of new opportunities while remaining true to God and the vision for health, wellbeing and healing that he gives.
A new context
Health care, its funding, rationing, staffing, regulations, and registration requirements have all impacted the ongoing work of Burrswood and other similar establishments. Many have had to face the difficult decision of adaptation, change or closure.
The large site and historic building at Burrswood can be seen as a blessing but also one that brings with it significant financial commitments. In a world where the provision of healthcare is changing and is more community focussed it is increasingly difficult to maintain facilities in rural locations such as Burrswood.
For all involved now is a time of reflection; it's a time to give thanks for all that has happened in and around Burrswood for over 70 years, for its loyalty to the God-given vision, and for the way it has impacted so many lives whether patients, staff or associates.
There is also a need to pray for the future; for clarity of purpose for the trust and its continuing ministry, and for its vision so that it grows and meets the needs of the current generation searching for wholeness and healing.
Helping the Christian community to be equipped to serve in their local settings means that there can be healing communities across the country where the people in need live and work.
Jonathan Clark is Director for Premier Lifeline and Chair of the Steering Group of Christian Healing UK
Enjoyed that? Get more articles covering news, culture, faith and apologetics in every print issue of Premier Christianity magazine. Subscribe now