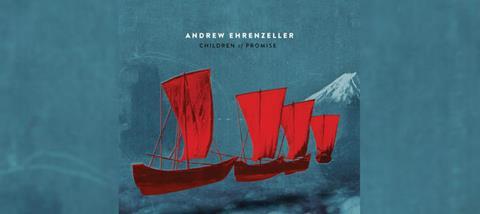 Children of Promise has a polished feel, as you would expect from the team that includes Kim Walker-Smith and Banning Liebscher. But it's also a refreshing sound.
His modern rock style incorporates pop influences, at times sounding like Coldplay, at others more like Kings of Leon. Ehrenzeller's collection differs from the current synth-heavy remix trend, but still achieves a contemporary feel with effective use of lighter synth elements.
Songs range from anthems such as 'Cover Me' to more pensive ballads. 'Band of Sons' was a personal favourite, with easy rhythms, rich vocals and a soaring chorus that calls us to persevere in the life of faith.
Our future hope in Christ is the prevailing theme across the lyrics. From the title track 'Children of Promise' to 'Better Than Life' and 'Salvation', we are reminded of the promise that we have both now and for eternity.