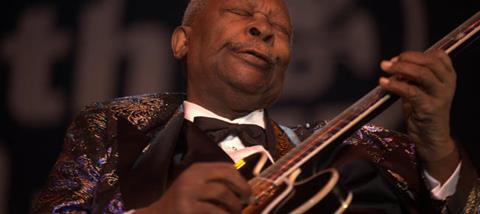 King (Born Riley B King) was the creator of classics such as 'Lucille', 'Rock me baby' and 'Sweet black angel'.
He had a strong Christian faith having been raised in a black pentecostal church, growing up singing Gospel songs in the choir. As a youngster his father would not allow him to listen to blues music, but that didn't stop BB's rise to fame as a blues musician in the 1940s and 50s, quickly gaining airplay on radio stations around his native Tennessee.
"Everybody wants to go to heaven, but no one wants to die to get there" BB King
His early career often involved playing guitar with a group of singers in churches, where he pioneered the marriage of blues and gospel music. King was ranked by Rolling Stone as the third best guitarist of all time and towards the end of his life he was still performing in over 100 concerts a year.
His Christian faith continued to inspire his music through the decades, including the 1988 collaboration with U2 'When Love comes to Town'.