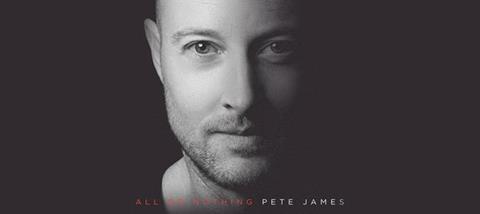 A mix of upbeat tracks and mellower sounds work together to create an album that is both energetic and personal.
Worship leader Pete James' third studio album All or Nothing reflects his usual pop style. The former worship director at St Thomas' Philadelphia, Sheffield, has written a number of songs which could work well in a congregational setting.
'Prepare the Way' declares the greatness of God with electronic drums and synth, while 'All God's Children' rallies the people of God in praise. The title track is full of imagery exploring God's sacrifice in sending Christ.
A number of songs are interpretations of the Psalms, among them 'God, you are my God', which takes its inspiration from Psalm 63, and 'Psalm 103' particularly stand out. Their use of simple refrains offers a great spur to devotion.
The album also features an interesting re-styling of 'What a Friend we have in Jesus', which could result in Marmite-like responses. While not the most musically imaginative collection, James' heart for praise will encourage many listeners.